Help East Sussex actors make it to the Big Apple!
4th August 2017
... Comments
---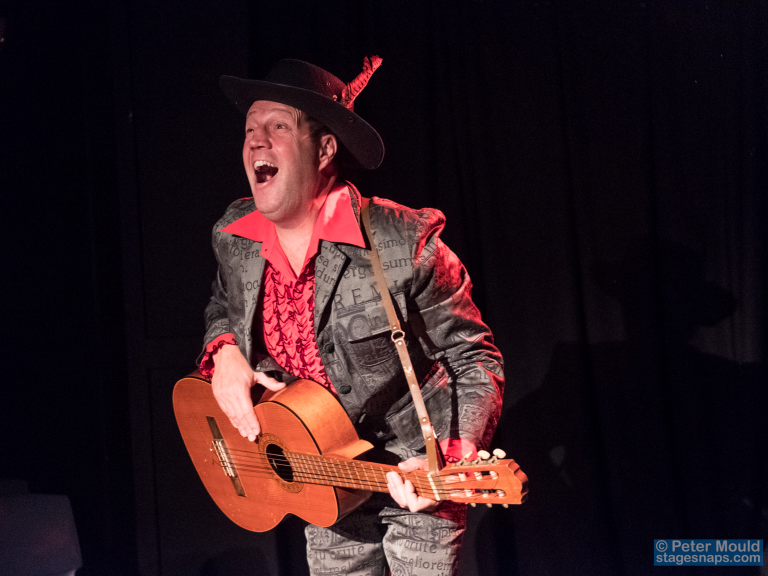 A group of local professional actors who performed a brand new piece of theatre – Trippin – to sell-out crowds in Printers Playhouse, Eastbourne, have been invited to perform at the Soho Playhouse in New York this September!
New play Trippin explores themes of self-awareness, suicide, depression and reality mixed with outrageous humour, when 9-5 office worker Dennis stumbles into the trip of a lifetime after taking a new illicit drug. The cast includes Eastbourne Harry Potter actor Jon Campling and West-End director Sean Mclevy. The show attracted the attention of a New York producer on a worldwide search for the best fringe shows of 2017 and the cast has been offered an off-Broadway transfer as part of the Encore Fringe Series, NYC.
The Trippin team are raising money to get there and have already attracted over £6,500 in just 12 days through their crowdfunding campaign, but still need to raise at least another £5,000. Jon Campling said, "We're blown away by everyone's generosity - we're desperate to take this incredible new play, forged with love in Eastbourne through determination, raw talent and our passion for the arts, and proudly showcase it to an off-Broadway audience". "We would love to hear from any businesses, theatre lovers or people just proud to see local talent get a big break."
In exciting news, the show will be performed twice in Eastbourne prior to leaving for USA. These performances will be at Printers Playhouse, Grove Road, Eastbourne on the 11th & 12th August: tickets from: printers playhouse
"Trippin is the most weird and most wonderful [show]. Such a talented team! So intelligently written and performed - deep, dark in places yet had me crying with laughter throughout. What a wonderfully crazy experience! 5 Stars" (audience member).
Donations very gratefully welcomed at www.gofundme.com/trippin
Photos by Peter Mould