FREE Business Start-Up and Growth Support in Eastbourne
21st September 2018
... Comments
---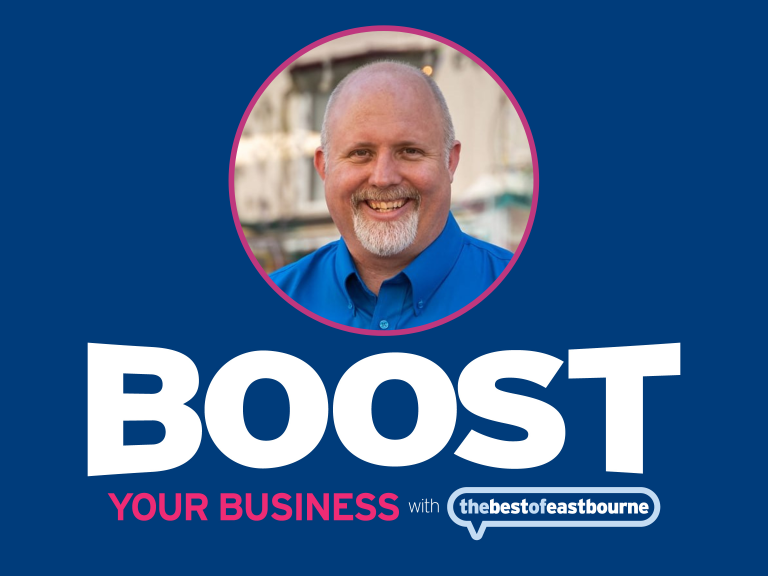 First of all, many congratulations - you've taken the plunge and are now your own boss, running your own business. It's exhilarating and rewarding, but it's also probably not quite what you expected, which is where thebestof Eastbourne comes in, courtesy of our FREE Business MOT.
When all those things you hadn't considered, those unforeseen complications, that expertise you didn't think you'd need - and yes, the stress - hit home, our FREE Business MOT can help you take stock of where you are and show you exactly what needs to be done to move your business onto the next level.
Why the Business MOT works
It works because we've been where you are now. When we took over thebestof Eastbourne back in 2011, we felt pretty clear about how to take the business forward. As it turned out, we were wrong.
Well, we weren't wrong exactly, but our ideas were too hard and fast, our determination to do everything ourselves too fixed, and we'd come to the business already too set in our ways. So in order to turn thebestof Eastbourne into the thriving community it is today we had to re-learn some important lessons. That meant:
outsourcing some aspects of the business to experts when necessary; face it, we're not all graphic designers or copywriters, or financial planners, so it makes sense to concentrate on what we are good at, and then get specialists to do the rest
understanding that we didn't have all the answers; because every business needs to change and adapt its model to stay relevant to its customers
learning how to listen; we came into this thinking we were armed with all the answers, when we should have been asking more questions
doing our homework; we discovered how crucial it is to set aside regular time to stay on top of business trends and theory
learning how to pace ourselves; burn-out is a real problem, especially when a business is young, so it's important to build in time rest and reflect, rather than charging at everything at 100 miles an hour

How the Business MOT works
When you're pulling out all the stops to get the show on the road, it's easy to lose sight of what may be holding you back. The FREE Business MOT works by:
encouraging you to re-focus on your brand and your core business proposition
helping you to increase the number of potential customers who visit your website
helping you understand the importance of high-quality visuals, like photos, logos and other artwork
putting you in touch with professionals who have the skills to help make your business stand out from your competitors
helping you break bad habits and plan for long-term success
working with you to solve specific business problems
Sound like something your business could benefit from? Get in touch today for your FREE Business MOT.

Be part of something bigger
Naturally enough, we think that joining the community here at thebestof Eastbourne will benefit your business, but we also understand that networking - done properly - is a commitment. That's why we'd love to have the opportunity to convince you that with our experience, know-how and unrivalled relationship with hundreds of companies in Eastbourne we can help you make connections that count and help carry your business forward. Give David Ruddle a ring today on 01323 458125 or email him now to arrange a mutually convenient time to have a chat. We look forward to talking to you soon.