Eastbourne Borough Football Club announce a new 3G Pitch
28th February 2015
... Comments
---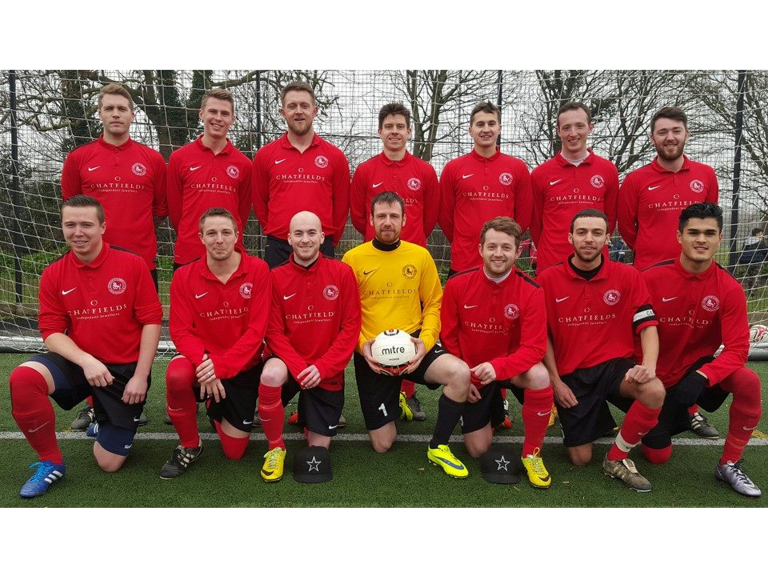 We are excited to announce plans that are going to be implemented behind the scenes here at Priory Lane. The Board have been working hard on a number of initiatives aimed at securing a sustainable but progressive future for the Club, which will see them promoted back to the pinnacle of non-league football before too long.
 
The sale of shares have been brisk since the Club announced late last year that it had secured assurances from HMRC that any shares sold would benefit from tax relief under the Enterprise Investment Scheme. This means that for £100 worth of shares purchased the actual cost will only be £70. The first batch of EIS certificates were received from the Revenue recently and will be sent out to shareholders, with their share certificates in the next few days. 
 
The Club have committed to ring fencing all monies received from the sale of shares to supporters to capital projects designed to create sustainable revenue streams for the foreseeable future.  Chief among those capital projects is the creation of a 3G pitch.  At its EGM at Telford on 29 January the Football Conference confirmed that all member clubs would be permitted to convert their main playing surfaces to FIFA 2 star 3G pitches from the summer.  A handful of clubs are expected to do so and Eastbourne Borough hope to be amongst them.
 
Borough Board Chairman Paul Maynard said, "I am convinced conversion to an all-weather pitch would help our mid-season form.  Most seasons we start strongly and end brightly but suffer during the winter months playing on a heavy pitch – and this is despite our pitch being one of the best drained in non-league football.  If you look at the clubs who already play on 3G pitches particularly in Scotland and Wales and in the lower leagues of England, the majority are towards the top of their respective divisions.  Our style of play and the type of players we recruit lends itself to playing on a quality surface".
 
"We recently went to Maidstone United to watch an Academy match on their 3G surface and got to speak to the owners at length about their experience. It is clear from our research that the potential revenue streams available from renting the main pitch out to commercial soccer leagues, to other football clubs and to schools and community organisations are huge. Once the capital costs are repaid the additional revenue from pitch rental alone can easily be into six figures".
 
"There are of course other benefits such as increased footfall in the Sports Club throughout the week and a greater profile in the town caused by more and more people visiting the site. It is still surprising how many people in the town have not visited the facilities at Priory Lane – this became apparent when we recently hosted a members evening for the local Chamber of Commerce and provided guided tours of our corporate boxes.  Many had no idea there was a football stadium here".
 
"The only question for me and the Board is whether the pitch will be constructed in this close season or next. This will largely depend on the finances and the expressions of interest we receive from other organisations in the town who would want to use the facility. The early signs are encouraging and if any sports or community organisations would like to know more they should contact me via the club. I am also encouraging as many people as possible to purchase shares in the Club at this time. We have 1500 members in total if you include our bowls and youth sections and if they all committed to purchasing just £200 worth of shares we would be able to build the pitch without any borrowing at all".
 
There are a host of other exciting initiatives due to happen shortly. Next month will see a new contractor take over the catering in the Sports Club. Gary Williams of Ambiance Catering already has an excellent reputation and will be offering food to suit all tastes. The new offering will be widely promoted to both the local communities of Langney and Sovereign Harbour as well as the business community of the town. There will be steak nights and curry nights; a Sunday carvery and the Club will be the place to go for breakfast. The Club will be launching an Executive Club – aimed to rival the 1901 Club at Brighton but for a fraction of the price – and will be hosting various business networking events and functions. 
 
There are plans to expand the already successful Academy further next season in order to retain some of the most promising 18 and 19 year olds and the Board are working closely with the Youth Committee to restructure the Youth Section and Development Centre to improve its offering to its members both in terms of coaching and facilities.
 
Paul Maynard added "The Conference is becoming more and more competitive each season and if we stand still we go backwards.  These are exciting times for the future of the Club – there are a number of other initiatives that we will be announcing as soon as we are in a position to do so.  Next season will be our fiftieth and we plan to mark the occasion with a variety of events and product launches, including a special anniversary kit, a legends match and a beer festival to name but a few.  I hope the whole town will get behind us as we embark on a new chapter in our history.  Everything we do is geared towards ensuring that Eastbourne has a sustainable football club that it can be proud of and which will propel us back into the Conference Premier and ultimately the Football League".