Coca Cola Christmas truck tour: Holidays are coming to Eastbourne!
2nd November 2015
... Comments
---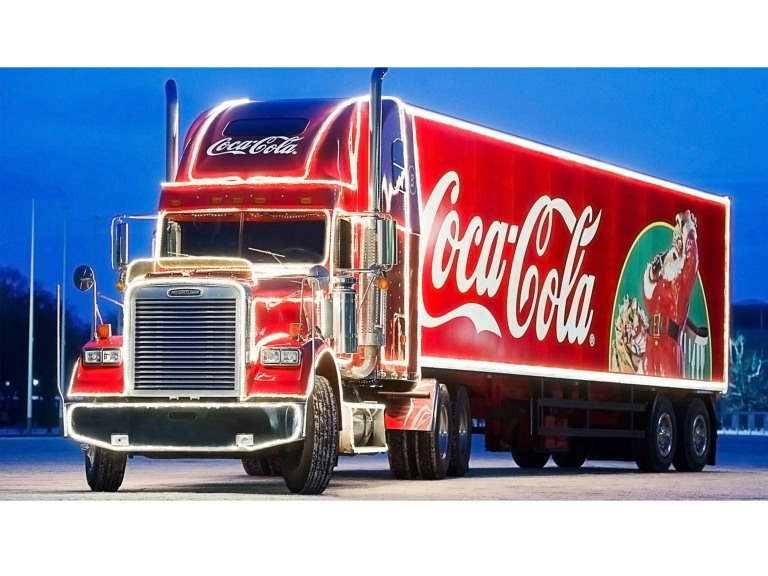 The Eastbourne unLtd Chamber Of Commerce is delighted to announce that the Coca Cola Christmas truck tour will be coming to Eastbourne this year on the 18th December.
After much hard work behind the scenes in recent weeks at the Eastbourne Chamber it was officially announced on Monday afternoon via the official Coca Cola twitter account that Eastbourne had been chosen as one of only 46 towns and cities around the UK to be included in the 2015 tour venue list and one of only two towns in the South East to feature.
The Coca Cola Christmas truck will feature exactly as it does on the traditional Coca Cola Christmas adverts that have become famous around the world over the years as an exciting sign that Christmas is just around the corner. 2015 is the twentieth anniversary of the iconic 'Holidays are Coming' ad.
Tim Cobb, President of the Eastbourne unLtd said: "We are delighted that the global brand of Coca- Cola has chosenEastbourne as a stopping place for its Christmas truck tour on this special year. The team at the Eastbourne Chamber of Commerce worked tirelessly to get the truck to stop inEastbourne. It is another incredible vote of confidence in the town, its community and the army of growing young people choosing to live and raise families in this wonderful part of the south coast.Eastbourne … it's the Real Thing!"
Members of the public will be able to visit the bus on Friday the 18th December from 12pm-8pm where it will be situated on the pedestrianised precinct ofTerminus Road in the heart of the Town Centre just outside Debenhams.
If you would like to show your support for the Coca Cola Christmas bus tour coming to Eastbournethis year please do so by using the hashtag #holidaysarecoming and referring to the official Coca Cola twitter page @cocacola_gb, further information on the bus tour can be found at the following url: www.holidaysarecoming.com/trucktour