Children with Cancer Fund look back on 2021
27th January 2022
... Comments
---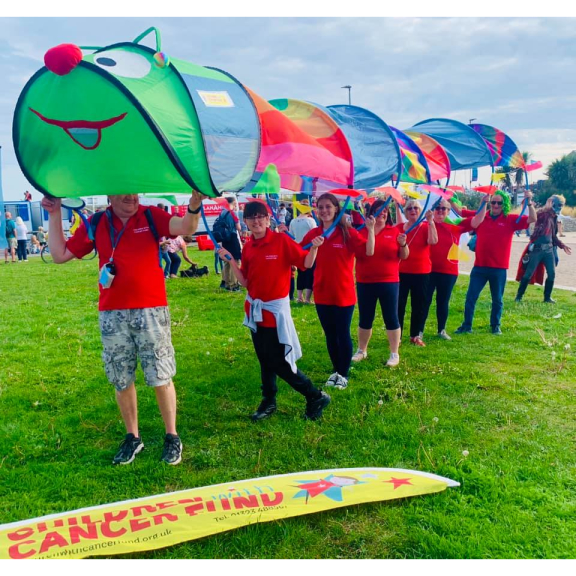 CWCF and Covid
After a difficult year in 2020, we weren't quite sure what would be in store for CWCF in 2021 but we were certainly hopeful that things would improve! Unfortunately, the year began with us all in another national lockdown but again, we didn't let this stop us from supporting the families in a safe way. We continued to run our 'Meal Delivery Project' where our families were treated to a Green Fig Catering meal, an afternoon tea from the Wealden Kitchen or their favourite takeaway! We also organised some Random Acts of Kindness, which involved working with local businesses to surprise some of the families we support. This included beautiful bouquets, pamper parcels and Knockhatch family passes, just to name a few!
Easing of restrictions
As restrictions gradually eased, we were delighted to reopen our caravans on a bi-weekly basis, allowing a week in between each stay to deep clean and prepare for the next family. We also began to reintroduce some social events for the families including horse riding, adventure golf and a pamper morning. Towards the end of the year we were over the moon to return to the Eastbourne Pantomime where many of our families were reunited. We also received many new family referrals, which meant lots of new wishes granted!
Fundraising with a difference
Throughout the year, our fundraising also looked very different! We adapted our annual fun run to a 'Run to Run' month, where our supporters walked, ran or jogged in their own time to help raise funds for our charity. We also saw our Club 100 lottery turn into Club 200 with lots more numbers sold! Later in the year, we were excited to see the return of the Eastbourne Carnival and the Bluebell Walk which helped us to start getting back out in our wonderful community. We also built strong partnerships with local groups/businesses, who have each been individually thanked, and held stalls at various fairs and festive events! It was tough to maintain our fundraising throughout lockdowns and tough restrictions but we made the best of what we could, and we couldn't be prouder of the team for all their amazing work and commitment.
Thank you to our supporters
We would like to take this opportunity to thank everyone who has supported us throughout the year, we really could not do what we do without you and feel so grateful to have you all by our side. Things are definitely looking up for 2022, we can't wait to host more social events, grant more wishes, get our fundraising back up and running and provide more stays in our caravans!