Chaseley's Olympic Fundraisers
4th August 2021
... Comments
---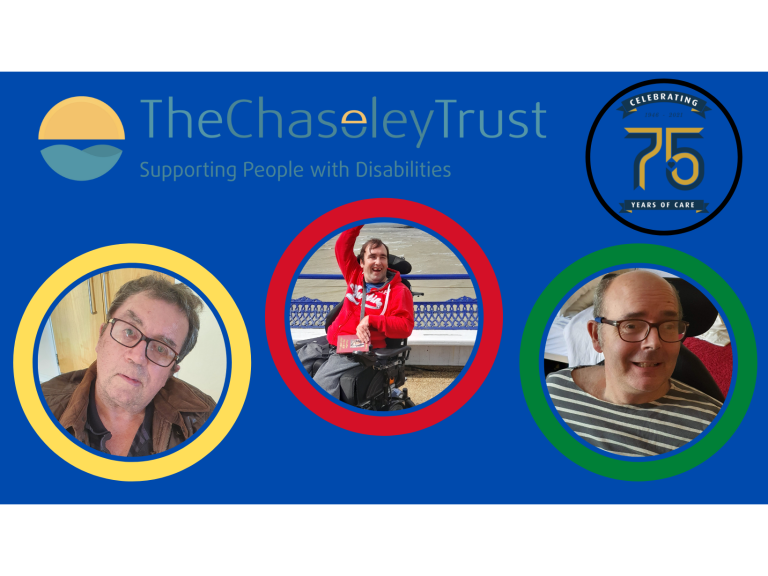 Inspired by the Olympics, three residents at The Chaseley Trust have decided to embark on their own Olympic fundraiser to help raise money towards the charity's 75th Anniversary Appeal.
Malcolm, Jamie and Dom are going for gold and competing to see who can cover the furthest distance across a three-month period, using the lower limb cycle in Chaseley's Activate Gym; the only gym in the area specifically designed for wheelchair users.
Every Thursday throughout August, September and October these inspirational residents will 'get cycling' with David, Activate's Gym Instructor.  Their distances will be logged each week and Chaseley will share regular updates via their website and Social Media channels.
If you would like to read more about this amazing fundraising challenge then visit Chaseley's website: https://chaseley.org.uk/fundraising/chaseleys-olympic-fundraisers/ 
If you are able to support these residents and sponsor them, then you can do so via their Facebook Fundraising page:  https://www.facebook.com/donate/2918264261795271/ 
100% of all donations made via the Facebook fundraising page go to the charity as Facebook do not take any administration fees.
Activate, is a therapy gym that offers a wide range of adapted exercise equipment, including a multi gym, Thera trainer cycles, rowing machine, treadmill, parallel bars, and easy stand gliders, as well as having a range of small gym equipment available to meet specific needs.  Specially trained staff are always on site and able to assist when needed.  Sessions of up to one hour are available for people with disabilities living in the local area and can be arranged to suit their individual needs.  The sessions fees vary from £15 – £35 per session, according to individual requirements and the level of instructor input.