Can rangers go ELEVEN points clear?
15th January 2015
... Comments
---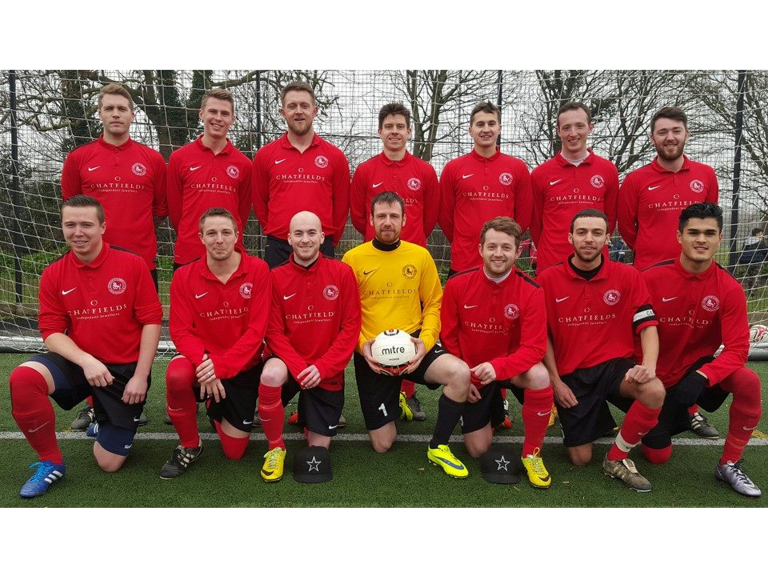 Rangers ESFL team entertain basement side Northiam 75 this week in the hope of securing their ninth consecutive league win which would see them maintain their place at the summit of the division two table and extend their lead to a whopping 11 points. The form of the two sides this season couldn't be more different with rangers going from strength to strength while Northiam are still looking for their first league win of the season.
Back to back home league games in September saw Northiam lose to Wittersham (6-2) and fellow strugglers Pebsham Sibex in a close encounter which saw Sibex win 3-2. Northiam's first away game of the season saw them secure their first league point with a 2-2 draw at Catsfield but a return to Northiam Rec the following week saw title challengers Old Hastonians claim a 4-2 victory. Northiam then scraped past division six side Orington 4-3 in the Robertsbridge Junior Cup which no doubt gave them some much needed confidence but a week later, they crashed out of the Wisden Sports Challenge Cup when Wittersham came out 3-1 winners after extra time.
Northiam conceded 21 goals over the next four league games with defeats to The JC Tackleway (7-0), Crowhurst (6-1), Herstmonceux (5-1) and a close defeat at Wittersham (3-1) which looks like this weeks opposition may well be starting to turn the corner. This suspicion was possibly supported a week later when Northiam pulled off a result which suited rangers down to the ground when they earned a point against Old Hastonians with a 4-4 draw. In early December, they narrowly lost an ELEVEN goal thriller against Pebsham Sibex in the Robertsbridge Junior Cup which has left only league survival as Northiam's primary focus while the Saturday before Christmas saw Northiam fail to raise a side against rangers which gifted the red and blacks all three points without kicking a ball.
Northiam's top scorer is James Fielding who has five league goals to his name while their league form, which sees them sit bottom of the division two table reads: P10 W0 D2 L8 F15 A40 Pts2
Regardless of the fortunes of the two clubs this season, this game needs to be approached with the upmost of caution, as a team with nothing to lose are generally a team that will be play with no fear which will always pose a danger to any side.
Last week saw the strength of the rangers squad put to the test with players rested and rotated which may well be the management teams thinking this week too with the importance of keeping a squad, rather than 11 players, happy. Successful clubs do not win trophies with just 11 players, after all.
The grass will almost certainly be a washout so rangers have booked the 3G again for a 2pm kick off, see you all there.