Calling all Eastbourne School Teachers
28th September 2017
... Comments
---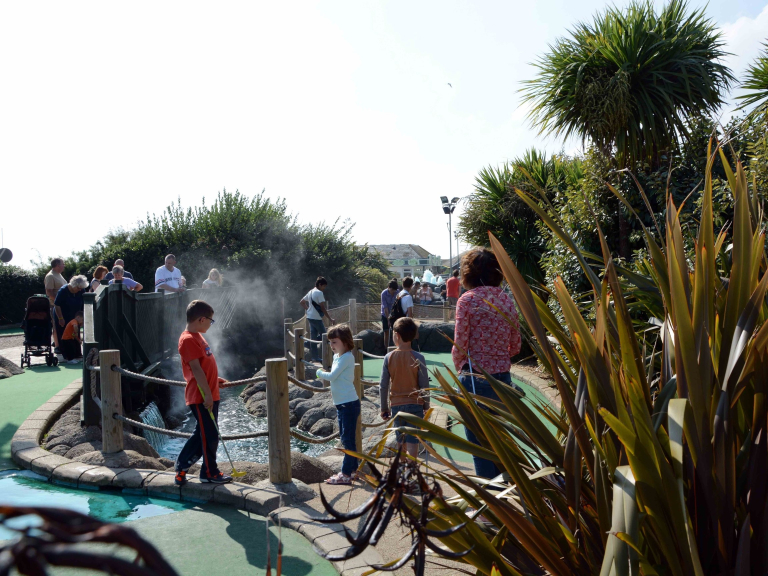 With World Maths Day on the horizon, Hastings Adventure Golf is running a competition aimed atEastbourneschools offering them the chance to win a practical maths lesson for an entire class at the famous crazy golf attraction.
Kate Richards, manager at Hastings Adventure Golf and former maths teacher, said: "We've developed a range of maths lessons for primary and secondary curriculums complete with worksheets and key learning points that turn the game of crazy golf into a practical maths learning experience."
"I know from experience, that demonstrating maths in a practical way is often the key to their learning success. So to celebrate World Maths Day we are giving schools the chance to win this great learning opportunity. It's also a ready-made, planned lesson -  so teachers won't have any prep work!"
Areas of the curriculum covered include, geometry, basic operations, fractions and percentages, measurement and distance. Lesson plans and worksheets can be customised to suit the winning class teacher's request.
Both pupils and teachers can enter. To enter email: kate@adventuregolf.co.uk saying why your class (max 33 pupils) deserves to win the lesson at Hastings Adventure Golf.
World Maths Day is one of the world's largest global educational events aimed at lifting numeracy standards in a fun and meaningful way. It is celebrated October 15, 2017 and again on the first Wednesday in March.