Buying A New Home In Eastbourne - What To Ask About The Electrics
Buying a new property can be stressful, we know. So we have put together some things to look out for or to ask when you're viewing a property for yourself or a family member to help you to think about the electrics in a property.
Part P
If you are buying a new property, check to see if they have had a new Kitchen, Bathroom, extensions, fuse board changes or some outside works carried out since April 2013. Part P was introduced in 2005 and is part of the building regulations. If this is the case then you should have detailed electrical commissioning certificates and associated self-certification documents from your local building control. More details on Part P can be found at www.communities.gov.uk
Has the property had the fixed wiring in the home inspected recently?
This is recommended to be carried out in a domestic property at least once every 10 years, this would then be represented by way of a periodic report being provided & list any non-compliances within the installation and will state whether the installation Satisfactory or unsatisfactory.
Good questions to ask
Have you had the home rewired?
Has the fuse board been replaced?
Do you have power in the shed or out the house?
If the bathroom has been newly upgraded with downlights, shaver points or illuminated mirrors.
If so can you see the electrical certification along with & including self-certification paperwork?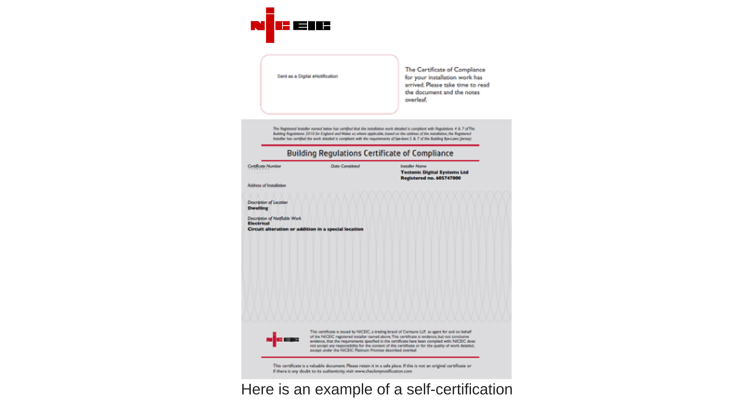 Visual Checks
From a more basic approach, you can visually inspect things like broken accessories, poor or loose cabling, discoloured accessories, signs of overheating on sockets, light switches and pendants.
We would not advise you to touch. prod or play about as stated above this would be a visual look and see. With this you are limited to what you can see, however it may give you starting point If the installation looks a bit untidy or cables are hanging out of the lighting ceiling roses/pendants, they may be discoloured from overheating etc, then this may be worthwhile investigating further by requesting a periodic inspection is carried out by a competent person.
Not sure what we mean? Here are some prime examples of what to look at for:





You can see from the above images that a bit of a look around can give the untrained eye a better starting point. If it doesn't look right then it probably is not.
Fuse board Check
You can also look at the fuse board see if there is any labels stating when the installation was last inspected. See the type of sticker you would expect to see is one with the date of the last inspection and the next recommended date.
Here's an example of ours: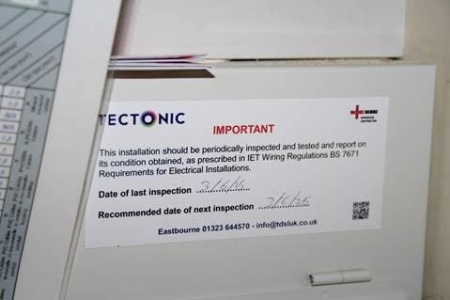 We would always recommend having a periodic inspection carried out prior to buying a home or when you first move in, especially if there is no supporting documentation unless it is a new build property. Then again there should be a test certification for the new installation.
Although the electrical regulations are not yet statutory, did you know that it is recommended when changing tenancy of a rented property that there should be an Electrical periodic report carried out at each time the tenancy changes? So if you are a landlord or a tenant you wish to check to see if this has been carried out.
For more information, you can contact us via our website tectonic-digital-systems.co.uk or give us a call on 01323 458124