Ask anything about Research and Development Tax Relief
Cooden Tax Consulting is a niche business specialising in advising businesses and accountants about the government's flagship tax policy that supports the "innovation nation" and actively encourages businesses to innovate in the fields of science and technology.
Research and Development Tax Relief is not Tax Avoidance, it is Government approved and is a Tax Relief they would love more small businesses to claim.
Whether you are a #TechStartUp or an established business if you have done or are planning to do something interesting that has a scientific or technological development associated with it, why don't you book a 10-minute slot with Simon at #AskTheExpert.
Ask Simon Bulteel anything about R&D Tax Credits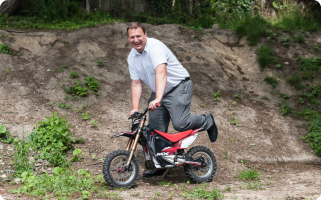 I am a qualified accountant, the first 10 years of my working life were spent working for two accountancy practices, in 2006 I left practice and went to work for a Global Clinical Research Organisation (CRO) that ran drug trials for some of the world's leading Pharmaceutical and BioTechnology companies and then in 2012, I went to work for a motorsport company that had recently won a FIA World Championship and had finished 6th in the LeMans 24 Hours Race. I started working full time in Cooden Tax Consulting in September 2013.
Throughout my time in these businesses I helped my employer to identify projects eligible for Research and Development Tax Relief and probably was responsible for around £5m of Tax Savings for those businesses. Since setting up Cooden Tax Consulting, I have helped businesses to claim almost £2.5m in Tax Savings, I have a 100% success rate and have successfully closed a handful of tax enquiries into Research and Development Tax Relief during my time.
Working with us as a strategic partnership
Through one of my Strategic Partnerships I work with a leading Tax & Accountancy Advisory business as their Research and Development Tax Relief Expert, they use me to provide advice and information to their Accountant Clients and to prepare claims on their behalf for their business clients.
There are no dumb questions when it comes to Research and Development Tax Relief, you've got nothing to lose by finding out about it and whether it is relevant for your business or your clients.
So if you run your own business and don't know how to ask your accountant about R&D Tax Relief, book a 10-minute slot at #AskTheExpert and we can see whether your interesting project might be eligible for this generous tax relief.
Or if you are an accountant and you know about R&D Tax Relief, but need an expert to help some of your clients to identify their projects and calculate their claim, book a 10-minute slot at #AskTheExpert
Read more about how we have helped businesses
We have helped a number of businesses you can read some of our case studies on our client work Click Here  and likewise a number of professional firms and you can read their case studies  Click Here
Still not sure, then come and #AskTheExpert.
To book your 10-minute slot, contact us at info@coodentaxconsulting.co.uk send us your preferred time and we will try to book you in, there are only 24 sessions, so remember to book early.