Ashurst Wood II 0-2 Eastbourne Rangers MSFL
8th September 2014
... Comments
---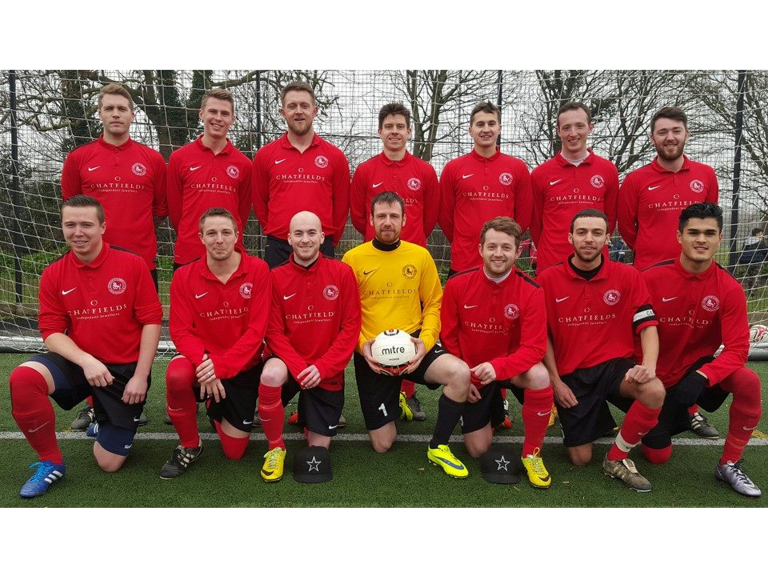 The MSFL team got their season off to the best possible start with a 2-0 win away at Ashurst Wood 2nds. They can also now proudly say that they picked up a victory in their first ever competitive game.
Rangers put in a strong and composed performance that saw them comfortably see off the opposition. Rangers controlled the opening exchanges and then opened the scoring after 10 mins. Dan Harmer's strength saw him win a tussle in midfield before finding Luke Davies on the half way line. His excellent through ball between the centre back and full back found Josh Kyte who out paced the defender before cutting into the box and smashing the ball past the helpless keeper into the roof of the net from about 10 yards.
Rangers then got a bit sloppy for about 10 minutes, but they soon got control again and were rewarded with a 2nd goal after about 30 minutes. It was that man Davies again, who picked the ball up on the left hand corner of the box and held off a couple of defenders, before playing a lovely ball across the box to Connor Sullivan who fired in a half volley at the far post. It stayed 2-0 until half time, and Rangers were good value for the lead, which could have been even larger.
Rangers carried on the way they had left off in the 1st half, in pretty much total control. However they suffered a blow after about 10 minutes when Sean Hardie was very harshly sent off for two yellow cards. Despite this Rangers were still the better team, and continued to have a grip on the game. Martin Bell hardly had a save to make in the 2nd half, and Rangers had several good chances to extend their lead through Joe Horton, Alex Rimmer and Connor Sullivan. Luke Barber also saw his penalty saved by the keeper with about 5 minutes to go, after he was upended in the box. When the final whistle blew, it was a job well done by the whole squad.
The score line could have been more comfortable, but the main thing was getting off to a good start and getting the 3 points. Mom was Josh Kyte who just edged it from Connor Sullivan, as he was a threat down the wing all afternoon and terrorised the full back.