Air quality in Eastbourne
20th June 2016
... Comments
---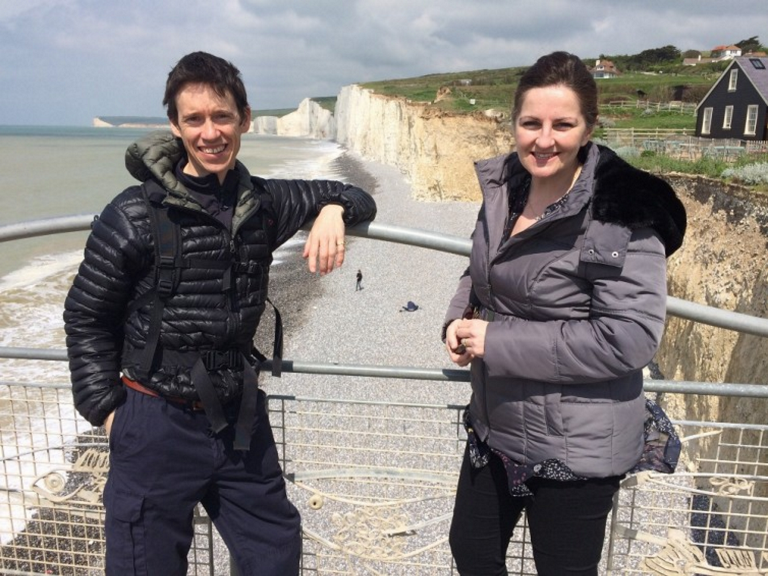 There has been a lot of concern expressed about a recent World Health Organisation's (WHO) report on global air quality levels. It flags towns and cities across the globe that aren't meeting legal targets for 'particulate matter', and Eastbourne featured highly.  According to this report, Eastbourne has illegally high levels.
It's true to say this came as something of a surprise to most people in Eastbourne. Everyone knows we live in the most beautiful town in the country and to think we have such an issue deserved a questions asked at the highest level.
I raised this report and potential concerns with Environment Minister Rory Stewart on his recent visit to Eastbourne (pictured). I asked him to look further into the matter to understand how the WHO came up with their figures and, 'conclusions'.
In his response, the minister assured me that local authorities have a responsibility to ensure air quality is meeting government targets; if they don't, they would have to introduce an 'Air Quality Management Area' – something we in Eastbourne haven't needed.  You can read the full letter from Rory Stewart on my website.
Whilst there can be localised issues, air pollution is a national and international level concern; we on the south coast are exposed to pollution from across the channel from industrial areas in northern France.
The WHO report notwithstanding, we can play our part with a whole host of everyday actions, walking and cycling, conserving energy and tree planting! More to come on that.
I am pleased to see that the council has joined with Friends of the Earth to look at air quality – an initiative I applaud.  I have pledged the support of my office, connection to House of Commons' resources and engagement though my role on Parliament's environment audit committee to compliment their endeavour.
I certainly don't think that residents should be concerned but it's right we monitor and respond to ensure the quality of life we enjoy in Eastbourne is matched by the quality of air!