Why Become a Friend of the Fringe
6th March 2018
... Comments
---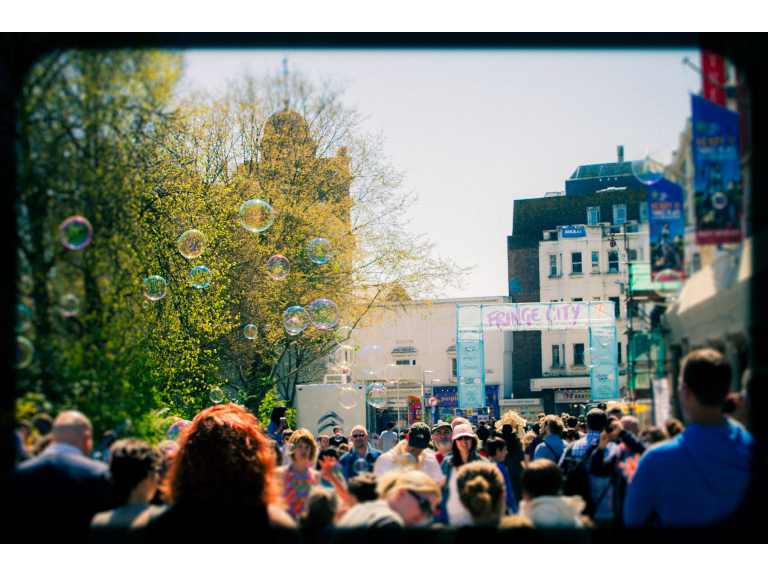 Brighton's Fringe Festival is the event of the year in Brighton and Hove with thousands of people enjoying all kinds of live entertainment throughout the city.  If you love the Fringe, why not become a Friend of the Fringe and receive awesome benefits all the year round not just in May.
For Fringe lovers, the major benefit of one of these fantastic memberships is that you get 2 for 1 tickets on all kinds of fabulous Fringe events, an advance copy of the brochure, advance booking and invites to special Friends events.  But it doesn't end there...
Take out a Friend of the Fringe membership and you'll receive some lovely discounts of cool stuff all year round.  As the memberships go up the scale from Bronze to Platinum, the discounts get bigger and more numerous.  All the memberships come with the benefits listed above but here are some of the year round discounts you can get with each of these memberships:
Bronze
For only £15 a year, you can get 20% off tickets to the very funny Krater Comedy Club on a Sunday night and 10% of food and drink in Brighton eateries such as Eten+Drinken, Foodilic and Cafe Coho.
Silver
For a mere £30, you get everything the bronze membership gave you plus a huge 50% off a 3 month Karma Card at About Balance and 20% off all main courses at Chaula's and 20% off at MEATliquor from Sunday until 7pm on a Friday.
Gold
For £75, you can get all the Bronze and Silver benefits plus 50% off a 2-course dinner and burlesque show at Proud Cabaret on a Thursday or Friday, 20% off from Monday to Friday at Bills and Browns and 10% off a The Curry Leaf Cafe from Monday to 7pm on Friday.
Platinum
For £150, you get all of the above plus a free bottle of wine with a meal for two people at Mange Tout, 25% off your bill at Polpo, 20% off at a load of fabulous places including Riddle and Finns and the Grand Hotel Spa plus 10% off food at Proud Country house from Monday to Friday.
Click here for more information about becoming a Friend of the Fringe and keep your eye on our What's On page for the best Fringe events.