This week: TakePART Festival, Preston Village Day, Sussex Community Festival + lots more..
22nd June 2018
... Comments
---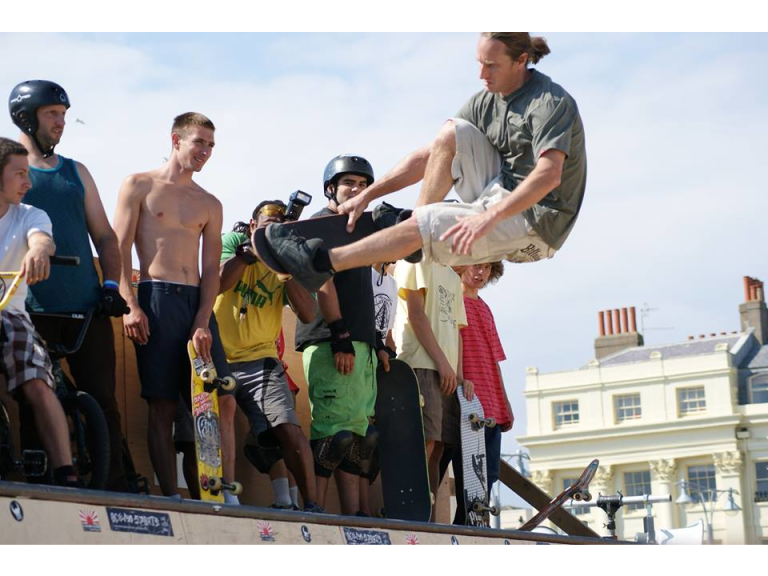 TAKEPART 2018 is here! 
Join in on The Level for a fantastic free event offering you a chance to have a go at a huge array of family friendly ways to lead an active lifestyle in the city! With over 70 different free activities to choose from, this award winning event celebrates activities for all ages and all abilities. FREE Entry, Noon to 5pm Saturday 23rd June at The Level: 
https://www.brighton-hove.gov.uk/event/takepart-level
If that is not enough, there are a host of community organised festivals and activities taking place across the city too. Check out one of these near you:
Sussex Community Festival
Preston Village Day
Great Kemptown Carnival Cake Bake and Tea Party
Sand Sports Day at the beach
Luna Big Screen Cinema off Madeira Drive
 



 

0% Finance on New Boiler Installation

From: 360 Plumbing and Heating Valid until: 31/08/2018

**We would like to exclusively offer our customers at The Best of Brighton and Hove, a 0% finance on new boilers, with payments split across three months.**

We at 360 Plumbing understand the financial strain when your boiler breaks down and a replacement is needed.  

To take advantage of this offer, please quote reference 'The Best of Boiler' or would like more information on our services, please contact us today on 01273 977160 and we would be happy to help.




 

FREE Consultation for Tattoo Removal/Skin Rejuvenation

From: Zapp Laser Studio - Tattoo Removal & Skin Rejuvenation Valid until: 31/08/2018

For PicoSure Laser Tattoo Removal And Laser Skin Rejuvenation Treatments...

Get professional advice as well as a personalised treatment plan to suit your exact requirements from a fully qualified Aesthetician.

Call 01273 724815 or visit our website to book an appointment.

Note: A £25 deposit is charged at the time of booking. This will be refunded in full if you decide not to go ahead with treatment or it can be deducted from the cost of treatments purchased.




 

From: The Tanning Shop - Brighton Valid until: 31/08/2018

Get a free tanning session PLUS 20% off your first tanning package and 20% off a bottle of tanning lotion.

Find this at 130 Queens Road in Brighton or call them at 01273 771770

 
 






 

24/06/2018

Come to the University of Sussex on Sunday 24 June for a FREE day of fun and discovery for all ages.



 
 


 
 



 

The Great British Charcuterie Co

This Brighton and Hove based retailer of British charcuterie, cheeses, wines, beers and hampers take pride in the quality of the products they offer and have an ethos of sourcing them from the best farmers and small suppliers who ensure animal welfare.




Great locally sourced food , the best cheeses., MEATS and wines Ive tried ! Hampers make great presents for Foodies!







 

See the most magnificent kites flying in the sky above Stanmer Park in July.




 







 

About Balance is a beautiful wellbeing space in central Brighton offering high quality, low cost holistic therapies, yoga and floatation. For workplaces with stressed employees, they also offer Wellbeing at Work packages to keep staff as happy and healthy as possible.




I've been a fan since they openened. Always welcoming, sensible pricing and a good range of practioners