Presenting the UK's Star Business 2016 - Business of the Year Awards 2016
1st February 2016
... Comments
---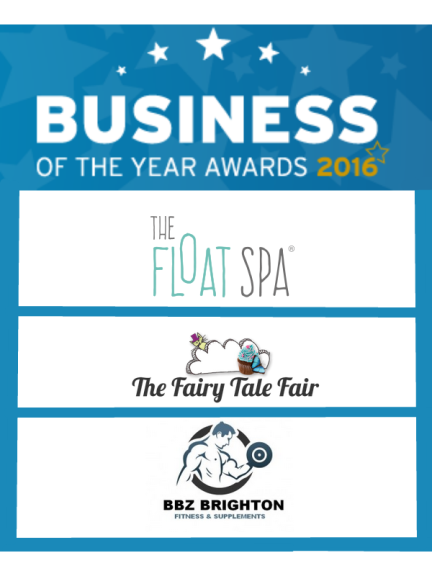 Presenting the UK's Star Business 2016 and local stars in Brighton and Hove
 The votes have been counted, and the winners are in! 
The  UK's Star Business 2016 in our Business of the year awards is....
Winning with a staggering 859 verified votes; voted for by their loyal customers, our Winner is (drum roll please)... Barista cafe bars LTD in Bury. 
Second place
goes to
Mckenzie's restaurant 
of Lichfield with an amazing 744 verified votes. 
And coming in a close
third
is 
GEO.E Davies
 of Wolverhampton with 639 verified votes.
IN BRIGHTON AND HOVE:
1st in Brighton and Hove are The Float Spa

 

, a leading destination for health and wellness in the city. They also made top 50 UK businesses, top in the UK for 'Health and well being" with a fantastic 157 verified votes from their customers.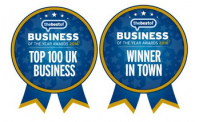 2nd in Brighton and Hove are the The Fairy Tale Fair . The Fairy Tale Fair are organisers of fabulous hand-made crafts and gift markets across the city. They accumulated 83 verified votes. The Fairy Tale Fair came top in the UK too in the 'Markets and Community Events' category.
3rd in Brighton and Hove are BBZ Fitness Brighton, with a retail shop in Air Street. They can offer everything you need for your chosen sport and fitness regime. They accumulated 42 verified votes from their customers.
How it worked:
The customer votes or reviews 
were 
counted from March 1st 2015, 
with 
businesses 
needing
 at least 12 
verified 
reviews to qualify by 
the 31st of December 2015. The 
campaign kicked off in earnest at the beginning of January with businesses competing to collect as many additional reviews to the 31st of January 2016, culminating in our announced winners.
Thanks to everyone who got involved this year and a huge congratulations to all of our winners!