Curious about Yoga? Visit the Brighton Yoga Festival this Summer
9th July 2018
... Comments
---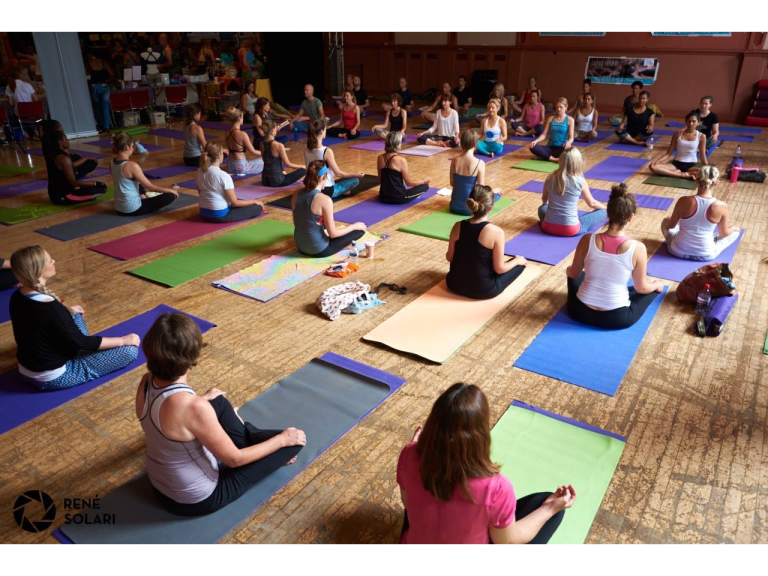 A visit to this summer Brighton Yoga Festival(14th and 15th July) will banish all traces of 'beige' from your body, and add colour to your view of the world.
This free annual weekend event is hosted by the charity Brighton Yoga Foundation and takes place at the First Central County Ground in Hove. There will be chances to learn how to flex and relax from the very best yoga and meditation teachers; as well as to talk to nutrition experts about ways to feel better from the inside out.
There will be plenty of fun, too, as the event will feature live music, entertainment for the kids, plus prizes and lots of specialist classes where you will be able to try something new. So come along, join in the fun, and explore away to your hearts content.. 
This year's festival is sponsored and supported by many local organisations, amongst them being thebestof members The Float Spa and About Balance.
Brighton Yoga Foundation
Brighton Yoga Foundation is a registered charity dedicated to promote and advance public education and understanding of the philosophy and practice of yoga, by providing year-round, accessible opportunities to experience the physical, mental and spiritual benefits of yoga for the people in Brighton and Hove and surrounding areas, particularly those who have never personally encountered it or who may feel excluded from it. While the yoga community in the city of Brighton & Hove is arguably already the largest per head of population in the country, the Foundation is committed to taking yoga beyond that community to the people who need it the most. 

The Brighton Yoga Foundation has held three highly successful annual Festivals since 2014 which have all been free to enter and paid for by sponsorship, retail income and fundraising. It has also held a range of other similar but smaller scale events at yoga studios in Brighton & Hove and Sussex. It has also set up a charitable grant-giving process enabling small-scale yoga projects to apply for funding for specialist yoga teaching.

The Brighton Yoga Foundation also has a number of other ambitious projects in the city including: 
• Running a regular yoga teachers' forum;
• Producing an online directory of yoga studios and teachers; 
• Writing up the local history of the yoga community;
• Setting up a yoga mat provision service for the yoga community;
• Seeking to embed yoga provision in schools across the city; and
• Establish cheap community & other specialist yoga classes in local yoga studios.
---