NEW September Courses at Swimfast Aquatic School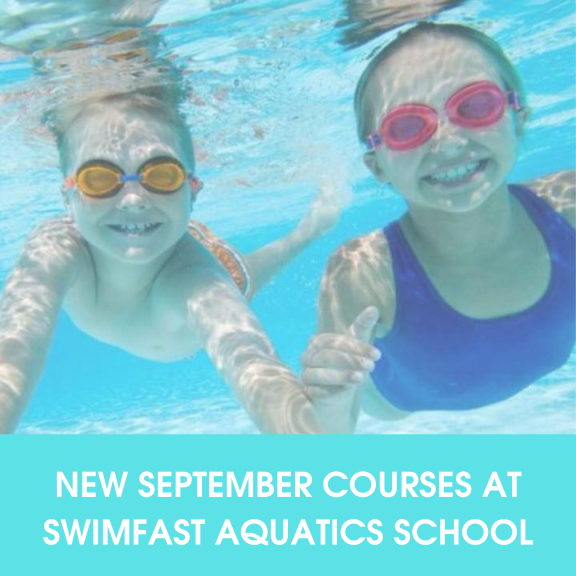 Looking for September swimming courses in Walsall? Swimfast Aquatics school have NEW courses available!
September courses at Swimfast Aquatic School starting from week commencing Monday 16th September! 6 week courses available at £4 per session or £24 for the whole course. 
Spaces available on Monday, Tuesday, Thursday and Sunday. All sessions held at Reedswood Academy School. 
Mondays and Tuesdays - 4.00pm till 6.00pm
Thursdays - 6.00pm till 6.30pm (Beginners class)
Thursdays - 6.30pm till 7.00pm (Advanced class)
Sundays - 10.00am till 12.00pm
Sundays - 9.30am till 10.00am (Advanced class)
Advanced classes on Thursdays and Sundays aimed at children wanting to improve stroke technique and stamina.
For more information, contact 01922 711669 or 07515 636944. 
Future dates
Tuesday 17th September 4:00pm until 6:00pm
Thursday 19th September 6:00pm until 6:30pm
Thursday 19th September 6:30pm until 7:00pm
Sunday 22nd September 9:30am until 10:00am
Sunday 22nd September 10:00am until 12:00pm
Monday 23rd September 4:00pm until 6:00pm
Tuesday 24th September 4:00pm until 6:00pm
Thursday 26th September 6:00pm until 6:30pm
Thursday 26th September 6:30pm until 7:00pm
Sunday 29th September 9:30am until 10:00am
Sunday 29th September 10:00am until 12:00pm
Monday 30th September 4:00pm until 6:00pm
Tuesday 1st October 4:00pm until 6:00pm
Thursday 3rd October 6:00pm until 6:30pm
Thursday 3rd October 6:30pm until 7:00pm
Sunday 6th October 9:30am until 10:00am
Sunday 6th October 10:00am until 12:00pm
Monday 7th October 4:00pm until 6:00pm
Tuesday 8th October 4:00pm until 6:00pm
Thursday 10th October 6:00pm until 6:30pm
Thursday 10th October 6:30pm until 7:00pm
Sunday 13th October 9:30am until 10:00am
Sunday 13th October 10:00am until 12:00pm
Monday 14th October 4:00pm until 6:00pm
Tuesday 15th October 4:00pm until 6:00pm
Thursday 17th October 6:00pm until 6:30pm
Thursday 17th October 6:30pm until 7:00pm
Sunday 20th October 9:30am until 10:00am
Sunday 20th October 10:00am until 12:00pm
Monday 21st October 4:00pm until 6:00pm
Tuesday 22nd October 4:00pm until 6:00pm
Thursday 24th October 6:00pm until 6:30pm
Thursday 24th October 6:30pm until 7:00pm
Sunday 27th October 9:30am until 10:00am
Sunday 27th October 10:00am until 12:00pm