BDK Architects State-of-the-art CAD Technology
BDK Architects are a Chartered Architects practice with over 25 years' experience creating award-winning buildings. 
Their team of Architects have a combination of International and UK expertise together with local experience to provide clients with the very best service from start to finish, creating added value for your project.
---
 "Whether you are planning to build a new house or flat, to alter or extend your present home, to remodel your living space, to employ a builder or just do it yourself, it makes sense to consult BDK Architects."
---
A building project represents a significant undertaking and investment, consulting experts is definitely a good idea, and BDK Architects offer free initial consultations to discuss your project or building needs. At this stage, they will discuss and identify your requirements, talk through possible options as well as the process of developing the project and the approvals required. They will also suggest new ideas for your consideration. Their architects will imaginatively and expertly interpret your ideas, and move them forward to the design phase. 
Optimising your Investment
BDK Architects will focus on realising your objectives, optimising your investment, and creating a build solution that is economic to build and run, and brings you years of comfort, delight, enjoyment and pleasure. Their expertise includes interior design as well as architecture, so they can also work with you to design the interior of your property and create the right design solutions for your needs. 
Visualisations and 3D Modelling - Before you Build
A key tool used by BDK Architects is their state-of-the-art computer aided design technology to create a 3-dimensional visualisation of how your completed project will look. It enables you to take a full 3D walk-through tour of your project.  Take a look at this video on their website as an example.
---
 "This resource allows our clients an understanding of the appearance of spaces and how they inter-relate, whilst providing an overall appreciation of how the building fits within its site. Fundamentally, it also provides an insight into the projects' finished appearance. This is beneficial in assisting the Planning Department's understanding of how the project will look." BDK Architects
---
This invaluable tool comes into play at the concept-design stage of a project, to produce a virtual 3D model of your project before any work is done on site.
This great design-aid makes it far easier for people to read and appreciate the scheme than by looking at the more traditional two-dimensional drawings.
Here are a few examples of their project visualisations. 
SOUTHSEA, ST. CLEMENT - This property was in need of complete renovation.  BDK Architects designed two small extensions to improve the layout, provided a new master bedroom with 1st floor terrace enjoying sea views, and a new larger 4th bedroom to replace an existing box bedroom. The ground floor layout was opened up and simplified with a large open-plan kitchen, dining and sitting areas to the rear and more formal dining room and snug to the front.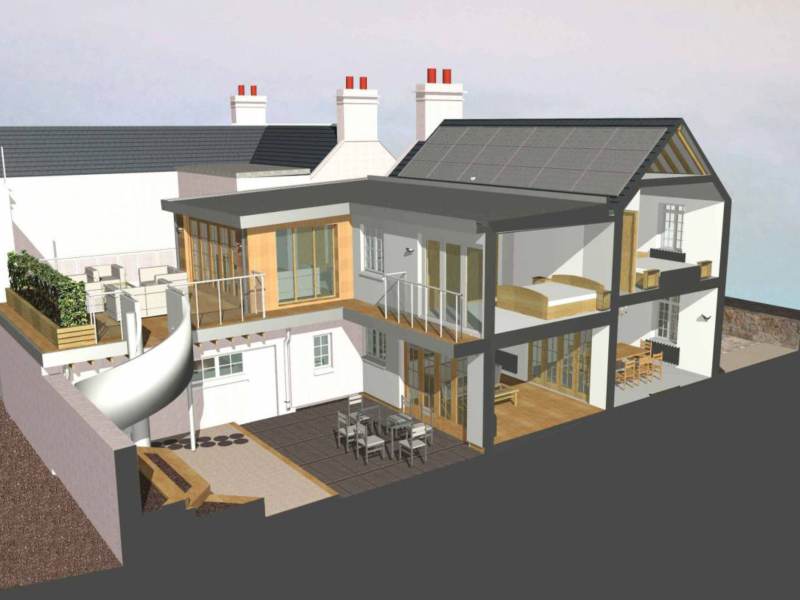 TRINITY HALL, TRINITY – BDK Architects were commissioned for a range of works for this traditional Jersey Mansion. They converted part of the existing roof space into a granny flat, then designed two large modern extensions providing an entertainment / music room cantilevered out over an external swimming pool and another indoor swimming pool / gym / health suite.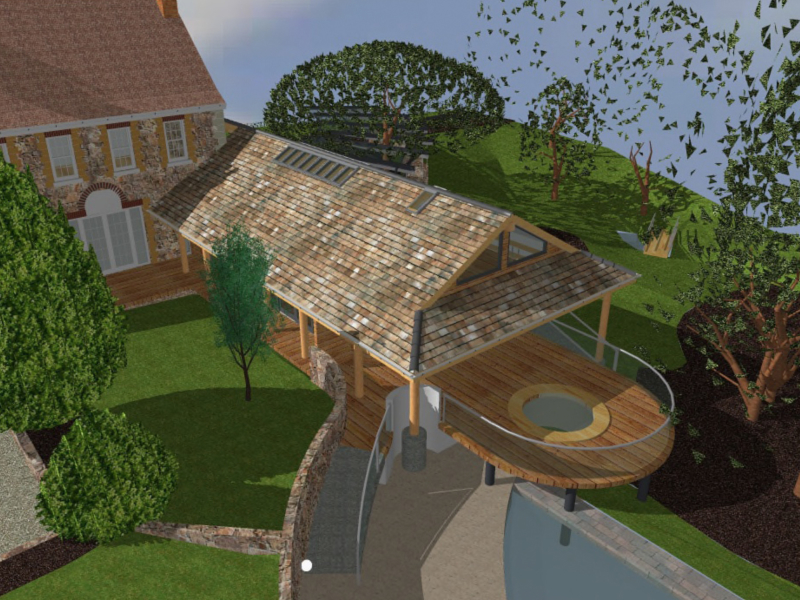 BLUE FOUNTAIN, LA PULENTE - BDK Architects were briefed to create an inspirational, exemplary ultra-modern design.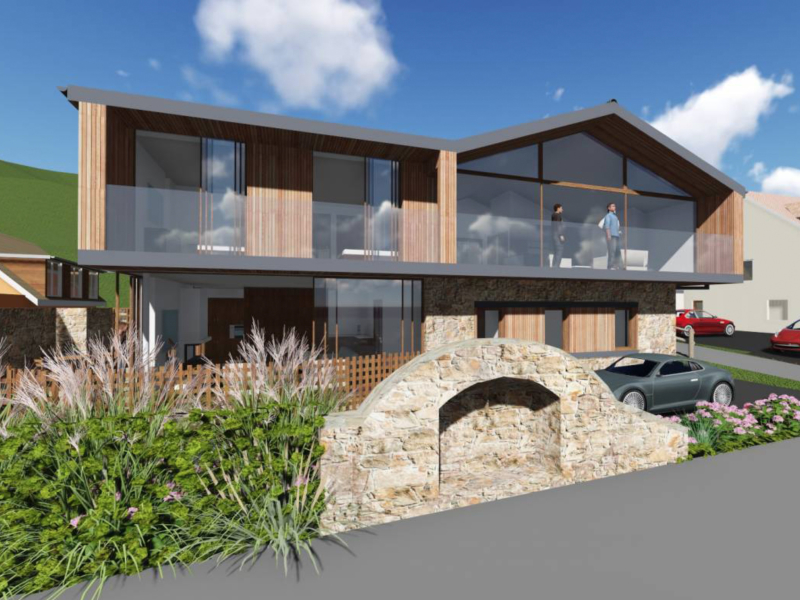 TOMONA COTTAGE, ST. JOHN - BDK Architects maximised the site value of this property prior to marketing for development.
Planning Applications and Construction
Once your designs have been finalised, they need planning approval before construction can start. The planning process can appear complex and daunting, but BDK Architects have much experience and expert knowledge of the Planning and Building Approvals System. They will successfully guide your project through this. Once approval has been passed, your construction phase can begin. 
During the build phase, BDK Architects closely manage builder contracts, monitor on-site progress, ensure quality and safety standards are met, while also coordinating other design specialists, and overseeing construction. Upon successful completion, you are ready to move in!
Find out more about BDK Architects and how to contact them, HERE.  
Image credits: BDK Architects.