Your guide to things to do in Farnham – 8th June to 21st June
Here's what going on in and around Farnham over the next couple of weeks, there really is something for everyone.
Friday 8 June
Grizzly Rhys Morgan live at The Fox  Enjoy an evening of foot-stomping roots and blues.
Music at the Pottery  An evening of live music performances held monthly at Farnham Pottery.
Saturday 9 June 
Sustainability Fayre 2018  Get ideas on how to lead a more sustainable way of life and join in the fun at Gostrey Meadow.
Farnham Repair Café  If you have repair skills volunteer to help at this monthly event or take your broken things along to get fixed.
300th Birthday Party  Willmer House's 300th birthday celebrations and fundraiser with BBQ, live music and cocktail bar.
Sunday 10 June 
Farnham Music in the Meadow 2018  Enjoy a lazy Sunday afternoon in Gostrey Meadow with Farnham Big Band.
Bike For It!  Join The Brain Tumour Charity's brand new fundraising cycling event at Alice Holt Forest.
Monday 11 June
Farnham Speakers Club  Toastmasters is an efficient, enjoyable and affordable way to gain great communication skills.
Storytime at Farnham Library   Bring your toddler to these free, fun sessions and introduce them to the wonderful world of books.
Tuesday 12 June
Phyllis Tuckwell Open House  Every Tuesday Phyllis Tuckwell open their doors for Open House afternoons, so that you can find out more about the care and support they offer.
Wednesday 13 June
Music Explored - Illustrated Lunchtime Piano Recitals  A series of lunchtime talks and piano recitals this week featuring the world of CPE Bach.
Heartstart Free Life Saving Courses In Farnham  Heartstart is a free course which will give you the skills and confidence to be able to act in an emergency. Booking required more dates available.
Thursday 14 June
Farnham Business Connections Networking Events  Find out how to use your phone to take better marketing photos at lunchtime networking at Caffe Piccolo. All local businesses invited.
Open Evening at Elmsleigh House Dental Clinic  Pop in to meet the team, look around the clinic, ask the dentists questions! 
Friday 15 June
Battle of the Bands  The Plough Farnham and Weyfest bring you an old school Battle of the Bands competition.
Saturday 16 June 
Farnham Art Society Summer Pop Up Exhibition  Around 100 Original Paintings, Ceramics and 3D work as well as artist's cards on sale at Coxbridge Farm. Car parking and free entry with donations for homemade tea and cake.
Open garden in aid of Phyllis Tuckwell Hospice  An opportunity to visit many of the wonderful private gardens in and around the area and support a fabulous charity.
FizzFest Apart from having a great time and the chance to enjoy Cocktails, Prosecco and sparkling wines from around the world, you will also be supporting the Pilgrim Project. Tickets available now.
Sunday 17 June
Father's Day Treats at Bears Restaurant  An All You Can Eat BBQ at Bears Restaurant is sure to be a perfect treat for Dad. Plus Dad's get to choose a free beer. Book your table now.
Farnham Music in the Meadow 2018  Enjoy a lazy Sunday afternoon in Gostrey Meadow with the Farnham Brass Band, children's activities and delicious food options or just turn up with a picnic.
Monday 18 June
Pie & Pint Club, The Beefeater  Are you a retired man living on your own? If so, join Farnham Assist for a good chat and a tasty pub lunch.
Tuesday 19 June
Farnham Beneath Your Feet  Featuring artefacts on loan from the Surrey Archaeological Society, as well as some very special objects from the Museum of Farnham store, this exhibition is a chance to find out about the Farnham beneath your feet.
Wednesday 20 June 
Farnham Flash Festival - Bernstein Centenary Concert  A vocal concert by Mehreen Shah, celebrating the centenary year of Leonard Bernstein and his contemporaries at Farnham United Reformed Church.
Car Boot Sale at Country Market Bordon  Find out more about local regular car boot sales at Country Market
Thursday 21 June
Blood Donation Sessions  Generally healthy? Aged 17 or over? Then do something amazing and Give Blood. Sessions held at Farnham Maltings.
Coming Soon…
Farnham Carnival Parade and Fayre 2018  Farnham's fantastic family event - ' Rock and Pop Legends ' is the theme for 2018.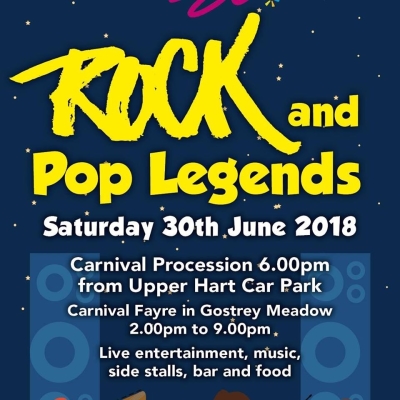 For further details about all these events and to find things to do in and around Farnham, please visit our Events page HERE  
If you'd like to maximise the audience for your events add them FREE to thebestof Farnham website HERE – and we'll promote them to thousands of local people.  
To keep up to date with everything that's happening locally, great offers and trusted local businesses register for email updates HERE.