Terrace Bar & Grill Launch Evenings Huge Success
14th March 2014
... Comments
---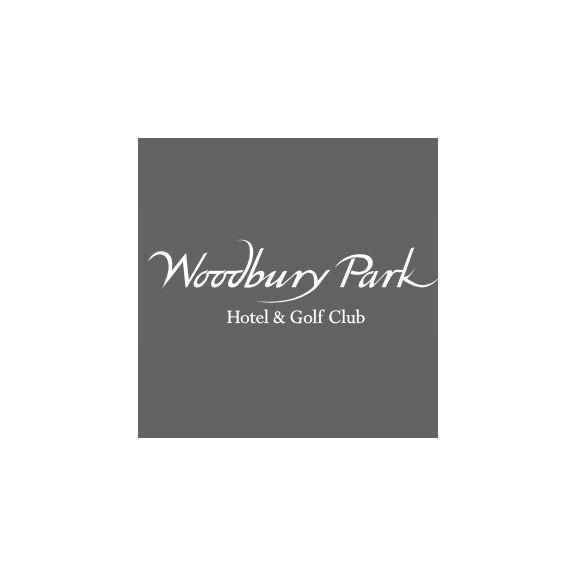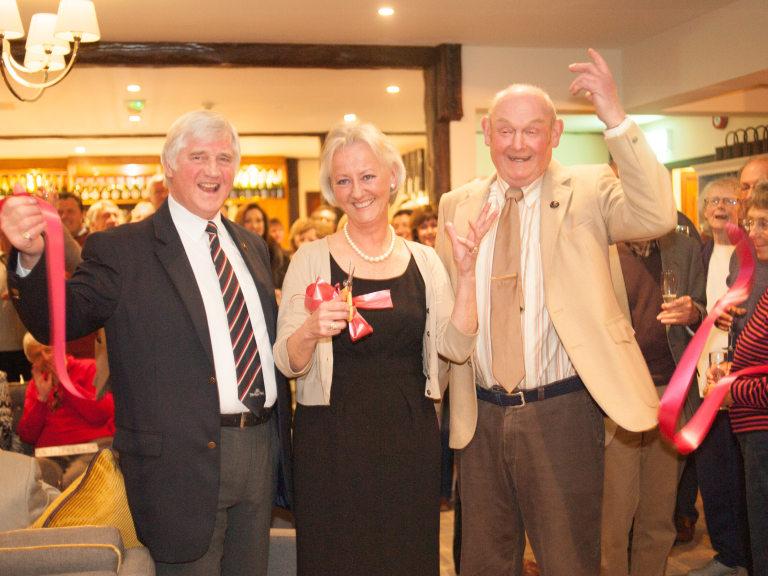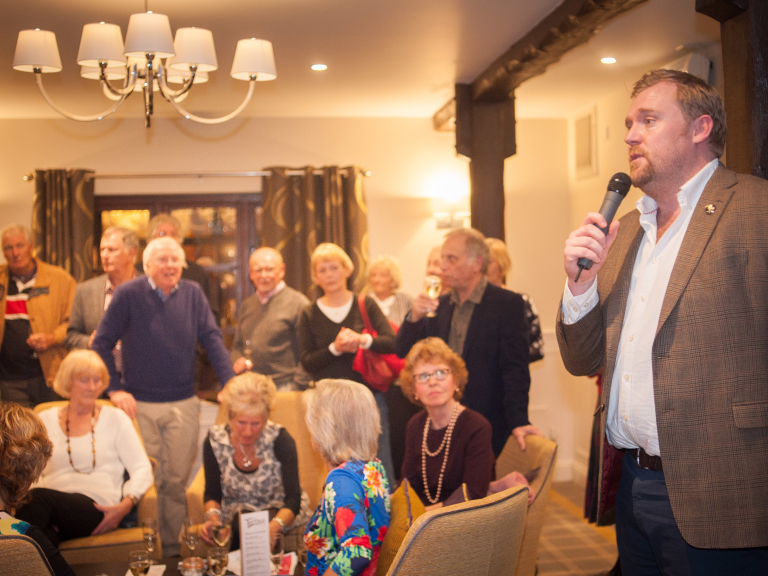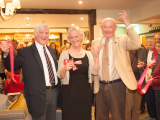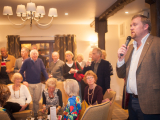 Woodbury Park Hotel & Golf Club this week celebrated the official launch of its latest dining facility, the 'Terrace Bar & Grill'. Forming part of the large refurbishment project of the Clubhouse, which began at the turn of the year, the Terrace Bar & Grill was the final stage of the redevelopment. Following a brief 'soft launch' to aid familiarisation with new layouts and systems, Woodbury Park proudly unveiled the full Bar and Restaurant to invited members on Wednesday and a host of corporate partners and suppliers on Thursday evening.
General Manager, Joe Hammond, appreciates that although it has been a long, hard road given the size of the refurbishment undertaken, it had been wholly worth it in the end. He said: "The feedback from members and visitors has been fantastic. We all had a vision of what the end result would look like, but I think everyone has been amazed by the impact the place has now when you walk through the doors."
"We would like to thank all of our members and other guests for their patience during the last couple of months. We have tried to keep them as updated and informed as we can and we are very grateful for the cooperation and understanding they have shown. It is, at the end of the day, their Clubhouse and we hope that they spread the word that the Terrace Bar & Grill is well and truly open for business to everyone."
Proprietors Sue and Robin Hawkins, along with Club President Sir John Evans, officially cut the ribbon in front of over 400 members on Wednesday evening and hope that everyone will embrace the exciting new chapter of Woodbury Park. Sue Hawkins said: "We have always wanted to ensure the club and business in general progresses and that everyone who visits has the best experience in the best facilities, so this new facility is a very important step in this process."
"Many members are very loyal and have been with us for many years, so for many people, the 'new' Restaurant and Clubhouse in general looks very strange! Everyone has, however, offered glowing feedback about how the character of the old Clubhouse has remained, with the huge open fireplace and exposed Oaks beams integrating perfectly with the new modern feel."
With a new menu, table service in the Restaurant and customers soon able to reserve tables online through the Woodbury Park website, the future is looking bright for this 4-star resort. Plans are also in place to replace all of the stations in the gym facility later in 2014. The new cardio-vascular machines, supplied by Life Fitness, will be more interactive and utilise the latest in leisure technology.
The Terrace Bar & Grill is open from 07.30 until 21.00 7-days a week throughout the summer. For tables reservations, either visit www.woodburypark.co.uk or call 01395 233382.