Royal Albert Memorial Museum (RAMM).
5th December 2013
... Comments
---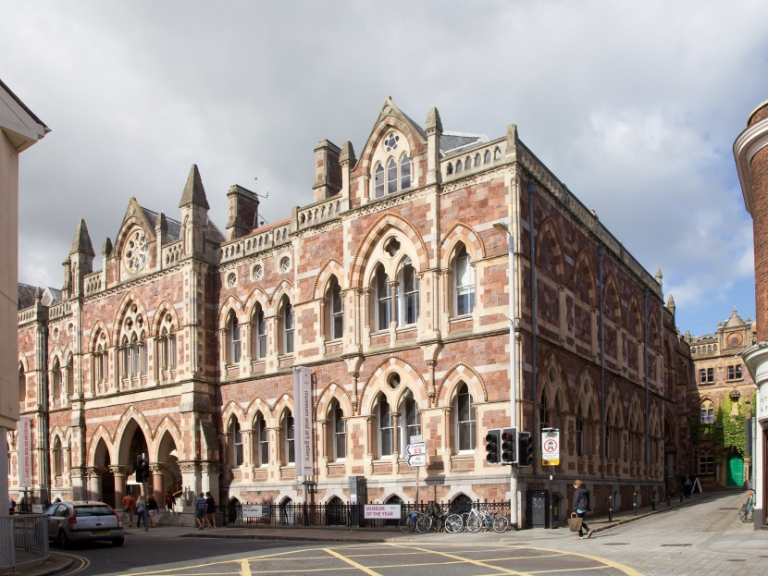 A national appeal to help Exeter's Royal Albert Memorial Museum (RAMM) conserve one of its historic picture frames has been launched by the National Funding Scheme using its DONATE website, a new website which enables internet and mobile giving to arts and culture.
Visitors will be able to use their mobile phones to help pay for the restoration of an early picture frame and reunite it with its original painting: The Artist and his Family by James Northcote, oil on canvas, c1780. The painting is on display at RAMM as part of a new display of Exeter's Fine Art collection and RAMM aims to raise £2,000 for this and other conservation projects. All donations, however small, will help the museum maintain its world-class service for Exeter's residents and visitors.
The painting's frame was rediscovered during a recent museum research project. Originally made in an elegant neo-classical style, it is now seriously damaged. The conservation work will allow RAMM to display the complete painting and frame in the museum once again.
James Northcote (1746-1831) painted the portrait of himself with his mother and father in about 1780. He was then a young artist just returned from Italy and still establishing his reputation. Though based in London for much of his career, he undertook numerous portrait commissions in Devon and Cornwall. Northcote was born in Plymouth and trained at the Royal Academy and in the studio of Sir Joshua Reynolds, a fellow Devonian. Though a prolific portraitist, he made his name as a painter of dramatic subjects from history and literature. In particular, he specialised in scenes from Shakespeare's plays.
The exhibition of Exeter's Fine Art runs from 4 December 2013 to 6 April 2014. The exhibition also includes works by major artists of both the 19th and 20th century: hospital drawings by Barbara Hepworth, watercolours by Thomas Girtin, Francis Towne and John White Abbott and oil paintings by Alan Cotton and Brian Rice.
Donations can be made by text or on the website www.nationalfundingscheme.org. Supporters wishing to donate by text just have to send a text message saying RAM001 and the donation amount to 70970. For example: to give five pounds, text RAM001 £5. Donors who register can increase their impact through the government's Gift Aid scheme which will add 20% or more to their donation. The appeal was launched on 4 December to coincide with the start of the exhibition.