Footballng Superstar Signs Exeter City Shirt For Charity
28th April 2014
... Comments
---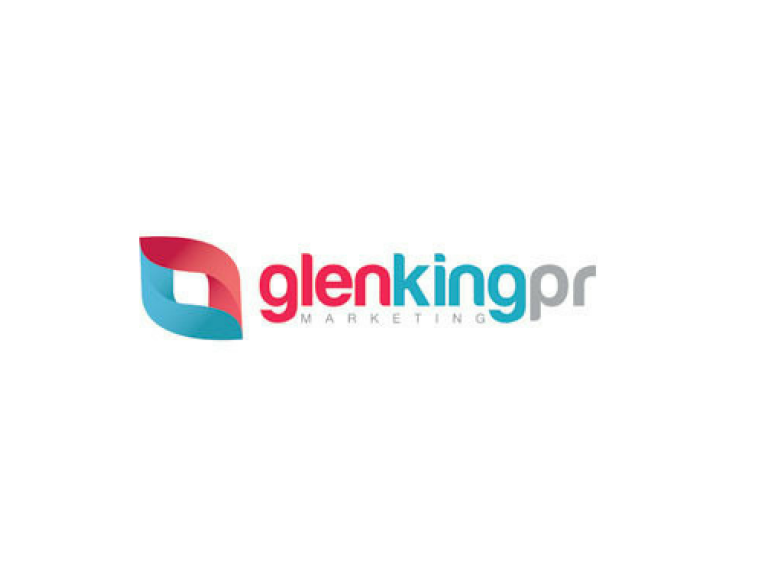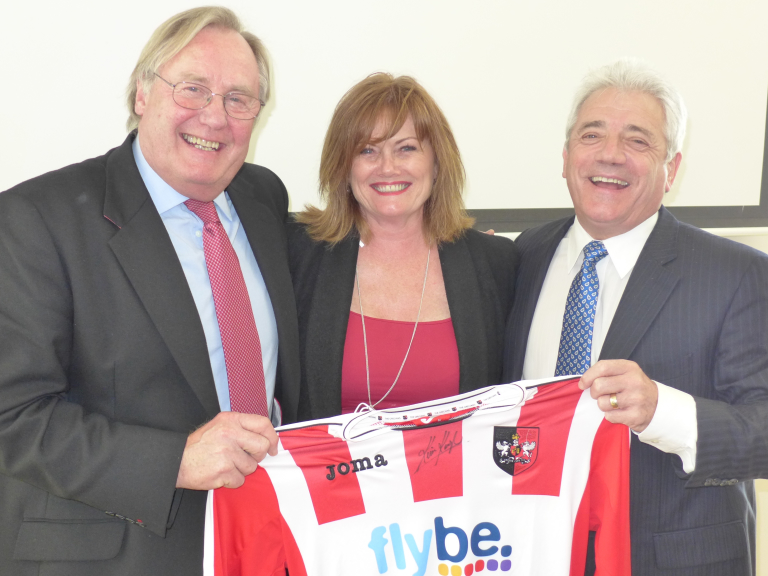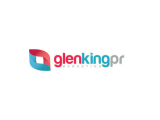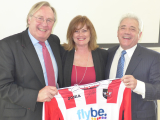 The Yorkshire-born striker played for several clubs including Liverpool and Hamburger SV as well as being an England favourite. A football superstar of the Seventies, Keegan was as famous for his 'bubble' perm as much as his skills on the pitch.  He spent two seasons as a Newcastle United player and also had two spells as manager of 'The Toon'.
Local PR consultant Glen King presented the City shirt to Kevin to sign on behalf of 'The 'Grecians' to raise money for the club's Football in the Community Charity.  Glen comments; "I have been attending David Duckham's fabulous sporting events since the mid-nineties when I was working with Camelot, operators of The National Lottery.  I thought it would be a great opportunity to get a team shirt signed by a footballing superstar to raise much needed funds for the club's award winning work in the community.  Kevin was both gracious and charming and very interested to see that Flybe is the club's main sponsor. As part of his presentation he showed a picture of himself in his Newcastle strip on the Flybe Bombardier Q400 aircraft, which has the registration KKEV and flies between Newcastle and Gatwick."
Niall Duffy formerly Director of PR and Communications - Flybe said: "The Kevin Keegan aircraft is still operating today. We named it after him back in July 2008, while he was in his second spell asNewcastle manager. It was an absolutely brilliant day and he is one of the most genuine people I've ever met."
Exeter City FC Football in the Community works in collaborative partnerships to deliver inspiring physical activity, health and wellbeing and educational services for people of all ages across Devon. They work with 50,000 young people per year including homeless, young offenders, young people with addiction problems and in deprived areas.  They have 80 plus full time students at the club, wheel chair and blind footballers, ladies running clubs and football teams, teams for players with lower level mental challenges, multi sports coaching in small schools and so much more.

Bruce Henderson, Exeter City Football Club Business Development Manager, says: "We are very grateful to Glen King and to Kevin for taking the time to sign the Exeter City Football shirt.   Because of his generosity we are able to auction this and raise much needed funds for our Football in the Community Charity and enable the good works to continue.  The shirt will go to auction at our Gala Ball on the 4th May but we already have received a reserve bid of £500."