EX-SERVICEMAN LAUNCHES UNIQUE NEW BUSINESS VENTURE
13th March 2014
... Comments
---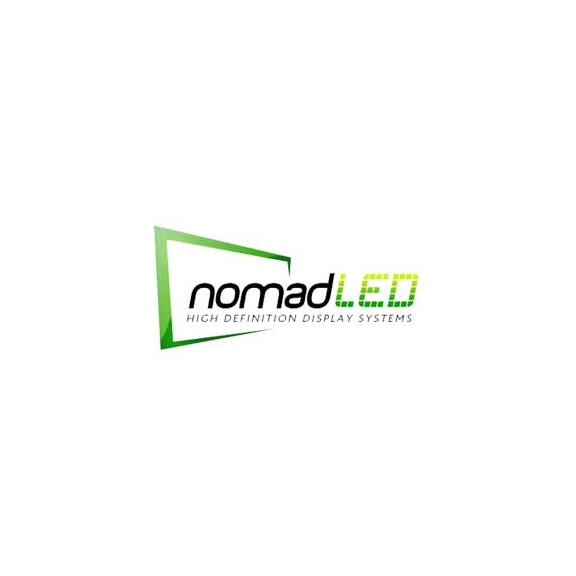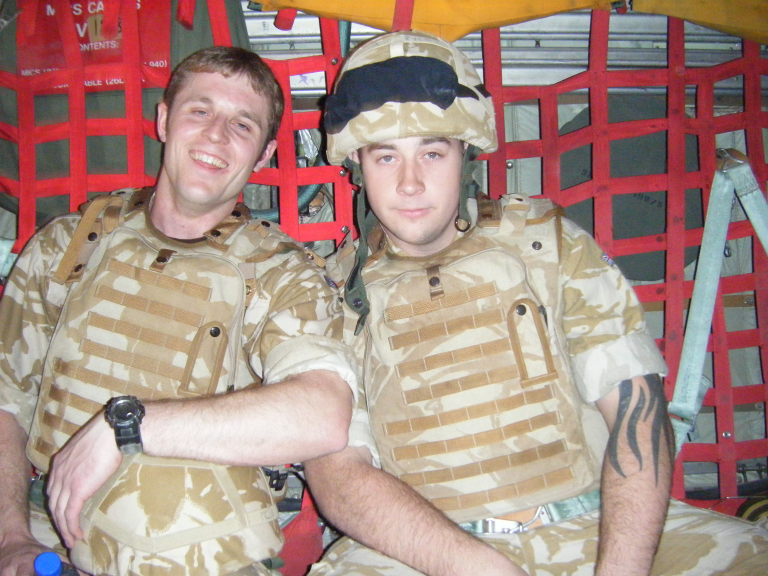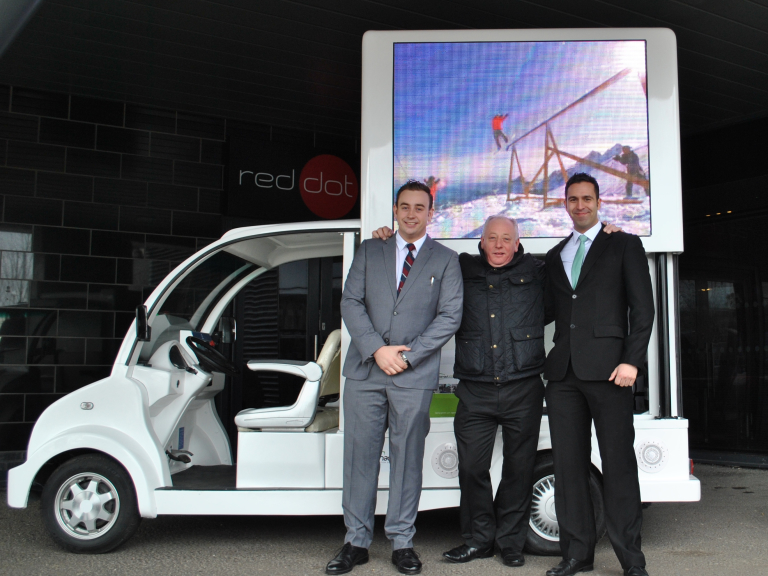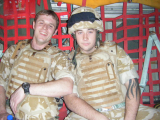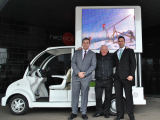 The newly launched company is already drawing attention in the region including Torbay Council and the Police for a potential local community event.
Nomad's innovative fleet of electrically-powered vehicles equipped with state-of-the-art LED display screens, are designed to provide a cost-effective means of delivering a company's message at a number or events including trade shows, exhibitions or sports events to promote a campaign or simply showcase the company's brand and products.  The company offers nationwide coverage both day and night. Purpose-built, the quirky and eye-catching vehicles come equipped with software content management programmes and the company is looking to upgrade these to be even more flexible to link to social media messages and other technology.
Dave retired from the RAF in February this year where he had worked in a Field Communications Unit.  Joining straight from school at the tender age of 16, Dave has seen action in a number of overseas locations including Cyprus, Iraq and Afghanistan.  His training in the RAF was in IT, communications and audio-visual technology and he gained an in-depth knowledge of LED displays.  He worked with the revered RAF presentation team travelling around the country talking with authority to business societies and groups as well as the general public at events and air shows often with the world's premier Royal Air Force Aerobatic Team, The Red Arrows demonstrating their spectacular and captivating displays and fly-pasts.
Swapping his military camouflage for a business suit, entrepreneurial Dave will be offering three types of eco-friendly and stylish vehicles to hire, suitable for both indoor and outside events.  The Eco-AdScooter, a three-wheel vehicle with five page scrolling ads on each side as well as the Eco-Mini AdVan and the large Eco-AdVan  which both have a high quality 6mm pixel pitch outdoor LED screen all powered by battery.  The vehicles have an eight-hour battery life and can be easily re-charged using a standard British three-pronged plug.
Dave Morris, managing director Nomad LED says: "I am really excited about this new venture and being part of 'Civy-Street' for the first time following a great and rewarding career in the forces. I have been working on the concept over the last 12 months and in real earnest since the autumn.  My research indicates there is a large market for LED displays but there are very few mobile advertising vehicles and we are already gaining a lot of interest. We believe we are the first in the UK and possibly Europe to supply these type of eco-friendly vehicles powered by battery which makes the product eco-friendly and green.  The beauty of our products is that they have the ability to drive through highly-populated and pedestrianised areas because they are environmentally friendly and emission-free which is an important factor in modern commerce."
Newly launched in the South West, pioneering Dave Morris is already thinking of expanding outside of the UK. He comments; "We have the resources available to add more vehicles as needed.  We are starting out small but as the business evolves I would like to consider opening a second operation in Europe, probably somewhere like Sweden because the country has a keen interest in the environment and is known as a green destination."