End of an Era for Devon's Air Ambulances
22nd July 2015
... Comments
---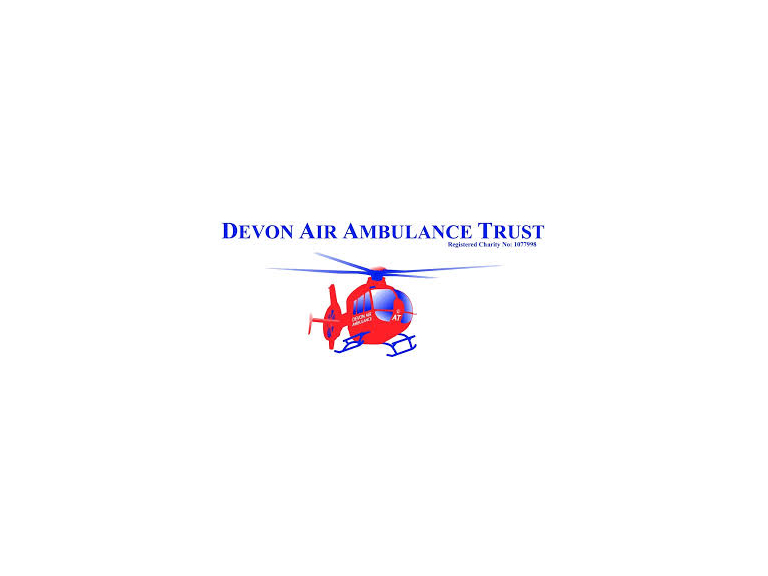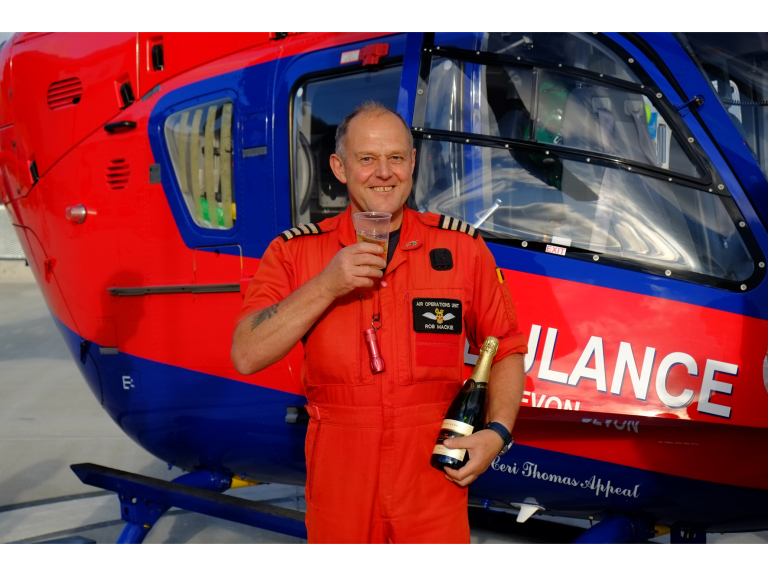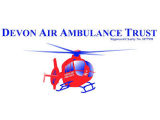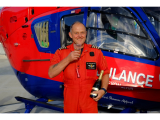 One constant at Devon Air Ambulance (DAA) over its 23 years of operation is Rob, who has flown with the service since April 1993. He is thought to be the longest serving Air Ambulance pilot working at one single service in the UK. In fact during his time with DAA he has flown in excess of 7,000 missions!
Paignton born Rob started his flying career as an Army pilot and the skills he picked up flying Scout and Gazelle helicopters in military situations are very suited to the daily challenges faced by Air Ambulance crews where very different incidents on unknown terrains make instant decision-making an integral part of the job. 
Ian Payne, Flight Operations Director of DAATCL said "Rob is a complete professional in the true sense of the word who has devoted a very significant proportion of his working life to the activities of the Devon Air Ambulance. From the embryonic days of the service, to the more sophisticated practices and aircraft of the current operation, Rob has immersed himself in every aspect of the service and has had a clear and lasting impact upon the way in which air ambulance helicopters operate within the county.
"Over many years Rob's quiet, unassuming attitude has made him an ever popular member of both the operational crews and Devon Air Ambulance Trust. 
Rob regularly and freely contributes to the highly important fundraising and promotional activities of the Charity where his immense knowledge, approachable manner and fervent loyalty to the Devon Air Ambulance make him a popular host to visitors and wonderful ambassador for both the Trust, his vocation as a helicopter pilot and the emergency service flying community as a whole."

Heléna Holt, CEO of DAAT added "Thankfully we will not be saying goodbye to Rob.  When we were awarded our own Air Operating Certificate (AOC) last year, Rob took on the role of Safety Manager and played an integral part in setting up our safety management systems.  It was a challenging time for all the team as Devon Air Ambulance Trading Company Limited (DAATCL) were the first Air Ambulance to have developed and awarded an AOC fully compliant with the new EASA regulations.  I am delighted that Rob has agreed to continue in this role and will be overseeing the surveying of all the community helipads needed to introduce night flying next winter." 

Rob, 59 and a Falklands veteran lives in Torquay.  He is married to Helen, a paramedic who has also worked aboard DAA, and their 12 year-old son, Thomas.