Support the Raystede Christmas Box Appeal
17th November 2017
... Comments
---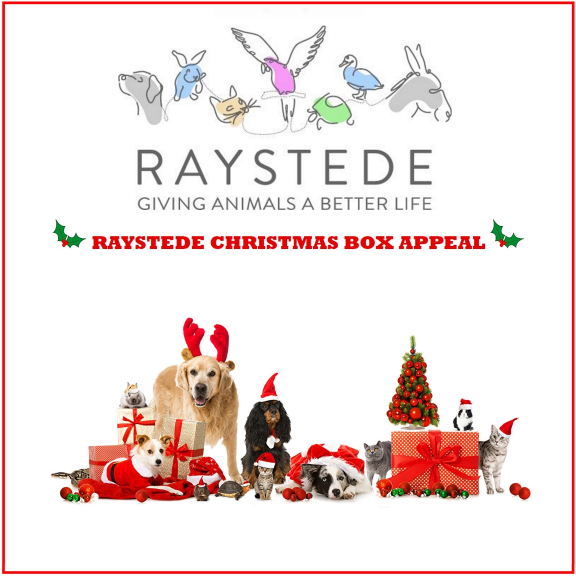 For a 5th year Justine Crookall who is a volunteer at Raystede Animal Welfare is running her Christmas Box Appeal for the animals at the centre which is based near Lewes. The centre has been caring for animals for over 60 years. Every year the centre rescues, re-homes or provides sanctuary for more than 1,500 animals including dogs, cats, rabbits, birds, horses & donkeys to name a few.
The idea of the appeal is to fill a box or bag with new toys & treats for the animals to enjoy over the festive period.
You can donate a box/bag for one type of animal or mixed. Animals included are - dogs, cats, rabbits, guinea pigs, hamsters, degus, hedgehogs, horses & donkeys, birds and chicken to name a few!
Although the drop off points are based in Mid Sussex and Hove as this is where Justine is based, donations can be taken directly to Raystede (please see the flyer for a list of drop off points)
The closing date for the appeal is 14th December 2017.
If you would like a copy of the wish list, please contact - christmasboxappeal@gmail.com
---
There is a facebook group to keep you updated - Join Here  see more info in the DOWNLOAD