Stephen Lloyd MP's Work Experience Programme
3rd February 2014
... Comments
---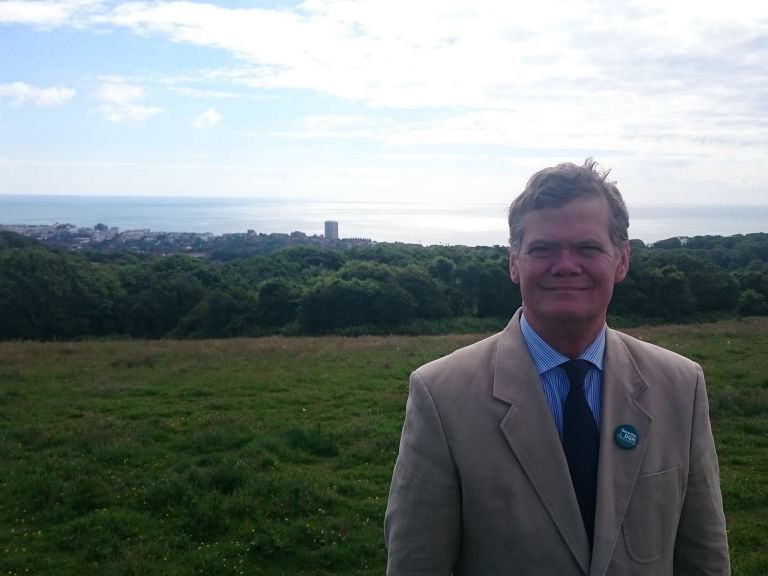 After the stunning success of Eastbourne's apprenticeship initiative - over 3,000 new Apprentiships since 2010; more than the previous 7 years put together - unemployment in Eastbourne has dropped by over a third in the last 18 months to just 3.7%. This is an astonishing success and I am tremendously appreciative of the hard work done by Chamber Members who have contributed so much to lead our towns economy in the right direction over recent years. Thank you.
My latest jobs Initiative is called 100 x 3. New Year, New Beginnings. Essentially, the town has pushed unemployment down locally to an extent that we are now reaching people who are long-term unemployed. I appreciate that this group, unfortunately, are often not seen as ideal candidates for recruitment and the pretty negative coverage in the media has not helped. However, our campaign is approaching the whole issue in a much more positive 'Eastbourne' way. All the campaign partners have worked together closely to identify as many people as possible who we believe are ready to take the next step into employment - work experience - and I am writing to ask that local businesses such as yourselves come onboard to help.
I need as many Chamber Members as possible to sign up to our 100 work experiences for 100 hours in 100 days campaign. The attached PDF leaflet outlines how the process works but in a nutshell if you feel you would like to take part and offer work experience opportunities with your own firm, then email me back what the work placements would be, and numbers.
My office will then forward these details on to Job Centre Plus who as one of the campaign partners, are co-ordinating the whole process.
Every couple of weeks or so the Herald will also be printing the names of the company's involved in 100 x 3 in a Roll of Honour. Please click here for a link to last weekends paper which launched the campaign for further info.
Please support what we are trying to do. Eastbourne is a town which has a great sense of community, and I am sure this Work Experience initiative will, with your help, transform some peoples lives.
I look forward to hearing from you.
Regards,
Stephen Lloyd MP
Member of Parliament for Eastbourne and Willingdon