Most Loved Aerials and Satellite winner continue success
21st April 2017
Author: David R
Comments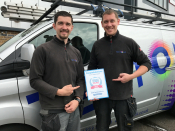 When a business has great success in Business of the Year there is often a period of time afterwards when they get few or even no new reviews. This is due to the increased activity during the final stages of the campaign. When local business Tectonic Digital Systems won the Most Loved Aerials and Satellite Company in the UK during Business of the Year 2017 I was not expecting to see a flurry of new reviews right away but I was wrong.
It was during the presentation of their certificate at the March #EBtweetup that reviews were already coming in for Tectonic and I had a notification just before presenting their award singing their praises. They were so close the qualifying for 2018 and not even done celebrating the 2017 success! This speaks volumes about their commitment to customer satisfaction.
We asked Tectonic's Digital Systems Office Manager to comment, Rhian said "All the team are excited to have requalified so soon for #bizoftheyear 2018 – this means a lot to us and is another great achievement. One of the best things about the Best Of Eastbourne is that our customers are able to leave a review easily and can add more than one review, this is a great help to us as a business as our reviews and feedback are always recent"
Though Tectonic Digital Systems has won the Aerials and Satellite category this year they have their eye on the Electrical Services title! We would wish them luck but with so many happy customers and more turning to them to when they need a local electrician I think they will be sure of success! If you have used them recently please help them by leaving a review and if you need an electrician for your business or home give them a call on 01323 458124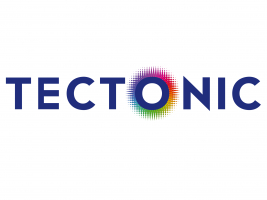 Tectonic Digital Systems
Why not check out this Electricians business in Eastbourne. Tectonic Digital Systems is a 'thebestof' business member.