Emergency First Aid at work training completed by Tectonic Digital Systems
11th February 2017
Author: Rhian May
Comments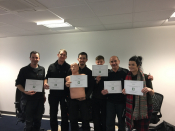 Last Thursday we took some time for staff training in Emergency First Aid with Mark from Mark One Training at our offices for the day.
At Tectonic,  we pride ourselves on always keeping our employees training updated to help with their self-development but also to give our customers the best customer service we can. Not everyone had done a First Aid training course, so we thought it would be a great experience for our apprentices, Adam and Will, and our office manager, Rhian, to take part to.
We learnt the basics of the Emergency First Aid from role play scenarios in the workplace, practising the steps to get someone into the recovery position, what type of bandages to use and how to tend to any cuts as well as learning how to put a sling on.
Read more Click Here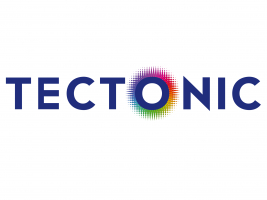 Tectonic Digital Systems
Why not check out this Electricians business in Eastbourne. Tectonic Digital Systems is a 'thebestof' business member.