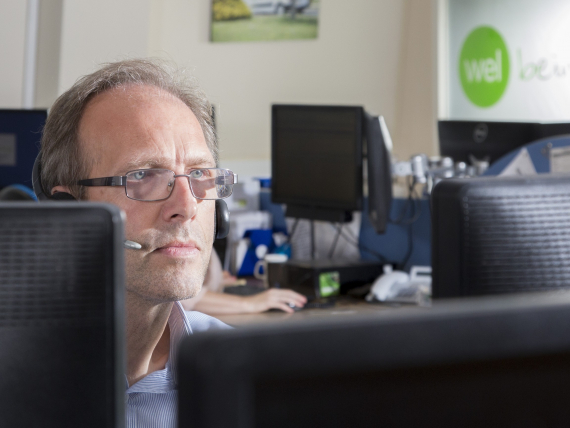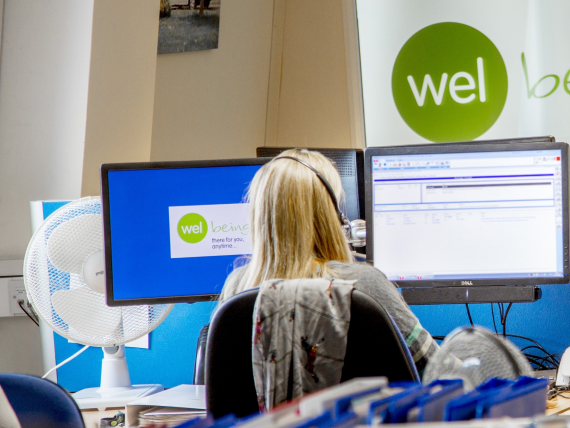 about us
When you think LIFE LINE think of Welbeing! Keeping the vulnerable safe with telecare and telehealth solutions in Eastbourne, East Sussex.
Whether you want to ensure your older relatives are safe and well in their homes or you want to support your relatives to live independently to prevent the need of going into care, Welbeing based in Eastbourne offers a range of assisted technology solutions to give you peace of mind that your loved ones are safe and able to access help when they need it.
Life line for you or your loved ones
Welbeing is an established Eastbourne telecare and assisted technology provider that has supplied their lifeline services to over 70,000 customers and 50 organisations, including county councils and local authorities.
The lifeline service is easy to set up and provides the customer with a pendant to enable the customer to call Welbeing for help if they need assistance, or have a health episode which requires urgent medical attention. 
For many relatives, the service offers peace of mind 24 hours a day 365 days of the year and is exceptionally good value with prices starting from £3.68 per week for 24-hour monitoring via the contact centre.
Technology improving lives
The technology and service provided by Welbeing do not just assist older people but also people with long-term conditions or disabilities to live independently in their home.
Telecare sensors can detect conditions and raise alerts through the unit to Welbeing in order determine the appropriate response.
Welbeing also provides a number of related products to further ensure customer safety including fall detectors, flood detectors, smoke alarms, carbon monoxide detectors, intruder alarms and more.
Holistic approach to independent living
Each customer can be assessed to ensure the appropriate technology is provided to suit their individual needs and help them live safely and independently in their home.
Welbeing's monitoring centre is staffed by trained operators who are there to answer calls 24 hours a day.  This empowers people with a diverse range of needs to know they can get help when they need it. This provides much-needed reassurance to relatives and carers.
For further information about Lifeline Alarm Services in Eastbourne call Welbeing today on 01323 458137
Contact us

3-4 Technology Business Park
Moy Avenue
Eastbourne

BN22 8LD

Email us now

Visit our website

find us here

find us on facebook

follow us

This is a live stream from Twitter - not the voice of thebestof!