What's Going on in Chichester?
21st October 2015
... Comments
---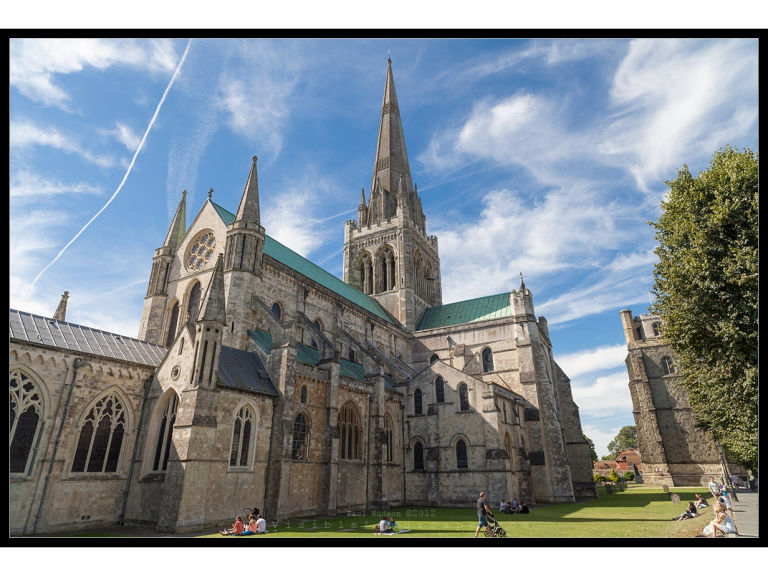 1.) Saturday, October 24 – 7:30pm
Looking for some lovely music to tap your toes to? Come on out to the Selsey Centre to hear the musical sounds from the Chichester City Band. 'A Night in Vienna' is sure to please.
 
2.) Saturday, October 24 – 11:00am - 3:00 pm
Getting married soon? Looking for venue ideas? Or perhaps a christening ceremony, anniversary party, etc. The Chichester Cathedral is offering an open house for the day for the ability to view the facility in all its beauty for that special occasion. For an elegant and unique touch to your special day, have a look at how the Chichester Cathedral can offer opulence and style for the perfect occasion.
 
3.) Saturday, October 24 – 2:00pm
Chichester Guided City Walk – Have you ever wondered about the history of the city or within its walls? Now you can find out all about it with a guided tour offered to you. Meet at the Novium Museum to meet up with your tour group. Perhaps you want a personalized guided tour……. Then that can be arranged as well. Find out all of your information here.
 
4.) Monday , October 26 – 10:00am – 3:00pm
Chichester Cathedral offers family activities to find out about Amazing Animals. Explore Chichester Cathedral and find out how many amazing animals lurk inside the cathedral! Fun exploration for all ages!
 
5.) Thursday, October 29 – 6:30pm – Portsmouth Historic Dock Yard
 
This very special event is a sponsored walk for children, accompanied by an adult, to raise money for The Rowans Hospice, Purbrook, Waterlooville. Children have the chance to take part in their very own event in aid of The Rowans Hospice, accompanied by an adult. The route of the Meander will take you into secret areas of the naval base and past HMS Victory, which will look spectacular lit up at night.
The children can choose whether to complete the 1.5-mile course or go on to do a second lap making it a 3-mile challenge. Fancy dress costume awards with the them of Superheroes!! 
 
6.) Friday, October 30 – 8:30pm
Fontwell Park Fireworks Spectacular is back with a BANG! Fun for everyone!! There is plenty for everyone so join in for an evening of fireworks, dodgems, funfair and more!
 
7.) Saturday, October 31 – 5:00pm 
Emsworth Community Fireworks Display- Emsworth Primary School on Victoria Road is offering an evening of fun and festivities. Join in for live music, bonfire, hot food and drinks and the fireworks!
 
8.) Saturday, October 31 – 7:30 pm – St Paul's Church, Chichester
Come on out to hear The Best Night at the Proms presented by the joint forces of the Bognor Regis Concert Band and the Littlehampton Concert Band. Enjoy a special night of music at St. Paul's Church.
 
9.) Saturday, October 31 - 9:00 pm
Halloween Hoedown at The Hole in the Wall, Chichester - Club bangers and chart smashers, music from DJ Dead Ghoul. Dancing till late. Prize for best dressed, spook us out to win a bottle!
 
10.) Sunday, November 1 – 5:00pm
Family Fireworks to Music – Walberton Village Hall. Join in for some family fun and watch fireworks to music. Everyone can stay warm with the hot drinks available at the village hall. An evening sure to please everyone young and old. 
 
11.) Sunday, November 1- 10:30am – Meet at the West Wittering car park to join in with the Chichester Harbour Conservancy to find out all you want to know about Coastal Grazing Marsh Birds. Bring your binoculars and follow the guided tour around the harbour.
 
11.) Sunday, November 1 – 11:30am - Meet at the Chichester Bell Tower for aguided tour of within the city of Chichester. There is plenty of information on this beautiful historical town. 
 
12.) Sunday, November 1 – 2:00pm - Jazz on Sunday at the Chichester Inn. 
Come out and listen to the sultry sounds of jazz music on a November afternoon at the Chichester Inn.
FREE ENTRY for this musical event.
 
13.) Sunday, November 1 – 3:30pm – Autumn Stars and Galaxies at the South Downs Planetarium
 
As the nights grow longer, with the giant planet Jupiter now becoming visible to the east in the late evening sky, come to the Planetarium for a guided tour of some of the celestial wonders which are on view during the Autumn months.