Co-Working Boom Extends into Chichester
Co-working has come a long way since seventeen computer engineers created a 'hackerspace' in Berlin in 1995.

After the collective idea of the 'hackerspace' the work space phenomenon, where individuals and businesses work under the same roof in 'shared space' first entered the scene in an organised capacity in San Francisco in 2005, when the first ever official co-working space was opened.
An alien concept then, but in little over 13 years over 1 million people globally are now working in co-working spaces….with studies predicting over 5 million people coworking by 2022.

To date the growth and phenomenon has been restricted to the major cities, with London being the coworking king of the world with nearly 11 million sq ft of coworking space in the capital. The growth however, has not just been restricted to the cities. Sussex based Freedom Works have set up two spaces; in Worthing and Hove, and now opening up their third space in the West Sussex county town of Chichester on the 20th December 2019 at Metro House, Northgate, Chichester.

"Our vision is to create a network of co-working spaces, linking businesses, freelancers, startups and entrepreneurs across Sussex and South East", explains Jon Trigg, founder and MD of Freedom Works.
Freedom Works was founded in 2016 and has amassed over 600 members over both spaces with a fourth space identified and opening in the new year after their Chichester space has opened.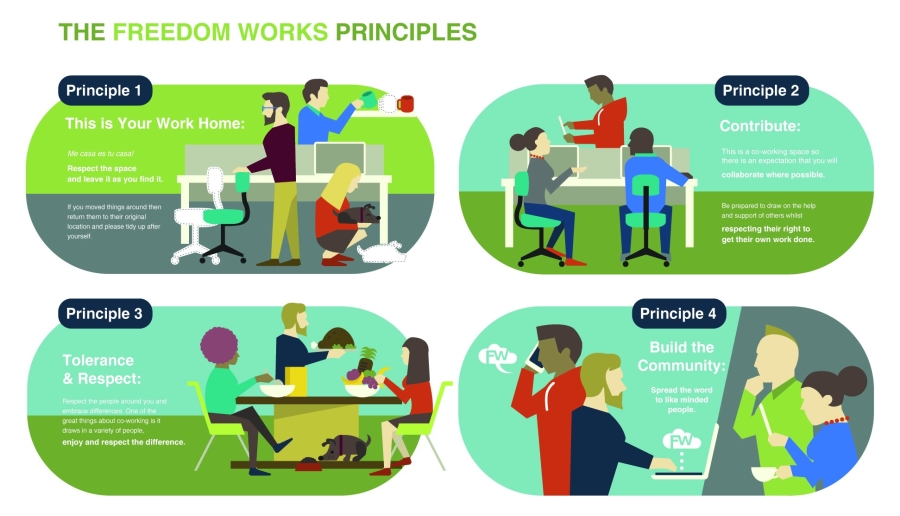 "Whilst the benefits of coworking are flexible office space, collaboration and increased productivity through working alongside like minded people, the idea behind our business model is you should not have to travel on a train to get to such a space", explains Trigg. "Our goal and mission statement is to keep home grown talent at home".
And so far, Freedom Works and other Sussex based co-working spaces have done just that.

"We have over 1,000 people using our spaces in Worthing and Hove, and demand is growing. Chichester is a natural extension to our current portfolio. We know the demand is there" adds Trigg.

Freedom Works offers modern and creative co-working space along with private offices. The initiative, which opened its first office in Worthing in September 2016, will officially launch the 'Chichester Hub' this December at Metro House in the centre of Chichester. The new space will offer small businesses and the local start up and freelancer community the chance to work in a fresh creative and collaborative environment whilst joining an existing network of over 600 members to
trade ideas and business with.

In addition, the new 'Chichester Hub' will also offer members a dedicated space for networking events; a brand-new kitchen and refreshment area; a creative open plan workspace accommodating permanent desk holders and several hot desks for those just wanting to turn up and work for the day.

The Coworking community will also provide 24-hour access, 7 days a week for dedicated members; flexible membership packages including permanent dedicated desks or those who just wish to use a desk for an hour or two; enhanced security with CCTV; free tea, coffee and fresh fruit; access to workshops and networking events; and Free Beer Friday.

"After the successes of Worthing and Hove, we recognised that Chichester and surrounding areas also need a co-working environment for small and micro businesses to operate," comments Trigg.
"Such businesses are the lifeblood of our economy and we are delighted to be playing a part in helping them fulfil their growth potential. Freedom Works is perfectly positioned to encourage and help develop local micro businesses, entrepreneurs and establishing SMEs, and we know the talent in West Sussex is there. They just need a conducive environments to excel", concludes Trigg.

Co-working continues to grow and with Chichester now adding it's very own Co-working space it will add to the 6,000 globally from that first official space opened in 2005!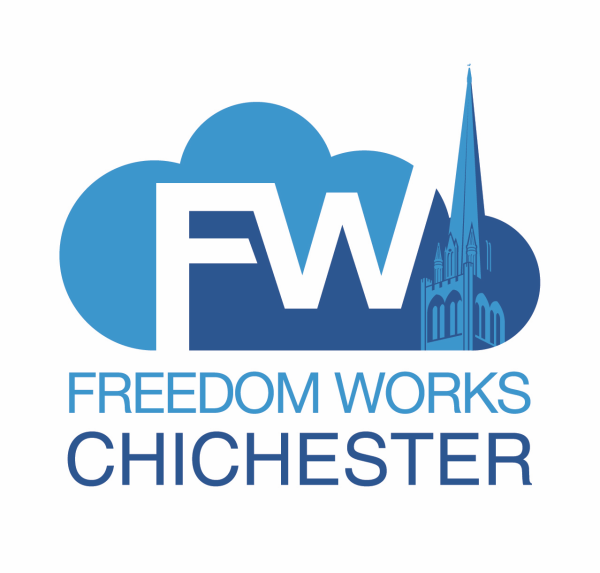 The Freedom Works Worthing members' directory includes marketers; graphic designers; web developers; PR consultants; recruitment companies; TV production companies; business consultants; HR advisers; journalists; data forensic experts; and accountants. Many of which have grown their business and expanded whilst at Freedom Works.

If you would like to arrange a tour or would like more information then please contact Freedom Works on 01273 977220 or via info@freedomworks.space.
---
Issued for and on behalf of Freedom Works http://www.freedomworks.space/