What do you look for when eating out - Would this restaurant near Aberporth fit the bill?
12th April 2012
... Comments
---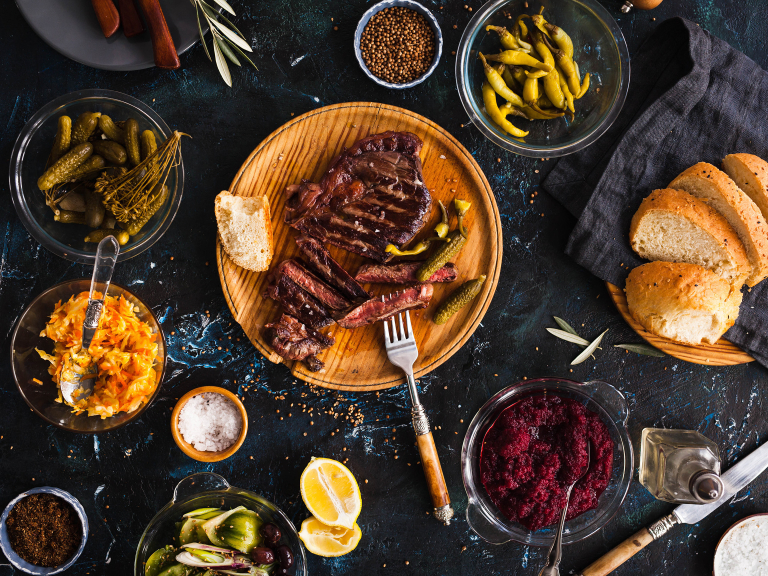 There is no need to take risks when dining out in the Cardigan and Teifi Valley region. 
Take a visit to Gardd y Nos at Aberporth and you are guaranteed an enjoyable evening and superb food. 
The light and airy restaurant, with their friendly and efficient staff, excellent wine list and choice of complimentary beers and good food is the perfect combination for a wonderful evening with friends or family.
They have an inspired modern menu that uses fresh seasonal ingredients.  But unlike some modern British menus the food is hearty and filling. 
An example of their delicious current menu is:-

Marinated and Seared Beef Carpaccio - Shaved Parmesan Cheese -
Basil, Tomato, Black Olive and Rocket Croutons - £7.50

Butter Basted Roast Chicken - Sage and Onion Stuffing - Red Wine and Herb Gravy - £10.50

Spiced Aubergine and Mushroom Filo - Mushroom Gravy - Mashed Potatoes - £10.50

Hot Bread Pudding with Rum and Raisin Syrup - Chantilly Cream
- £5.90

Also for the lovers of pie, are their Special meat pies.  The evidence of their authenticity is the 20 minutes (only) that you will be required to wait as the pies are freshly made to order with fresh homemade suet pastry! The choice is up to you but available are the old favourites, for example, steak and kidney, chicken and ham, with a modern twist.
To book a table at Gardd y Nos call on 01239 639 085
PS You will not be disappointed as these 120+  reviews will testify.