Christmas Markets, Fairs, Parties and Shows, look no further!
This time of the year is a very busy and stressful period so we have decided to help you out, we have compiled a list (which is updated regularly) of lots of local seasonal events in and around Cambridge.  These will include:
Christmas Markets
Christmas Fairs (or Fayres as some people prefer)
Christmas Parties
New Year's Eve parties
Keep watching this list to see updates added regularly. If you know of an event not on the list, please add it to our Events page and we will try hard to include it in this list.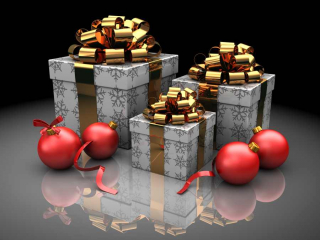 Christmas Markets & Fairs
---
NorthPole at Parker's Piece 18th Nov - 4th Jan - This is surely a must see event when you visit Cambridge this festive period.  You can take a trip on the ice rink or just relax with some festive food and drink.  If your looking for an escape from the over crowded and heated shops, this will definitely help while keeping you in the festive mood!
The Cambridgeshire Christmas Crafts & Food Fair  on 10th & 11th Dec - Wood Green Animal Shelter in Godmanchester are hosting a large food and craft fair with FREE parking! Open from 10am-3pm with admission at £3, concession £2.50 and children 16 and under for free. More info on www.oakleighfairs.co.uk
Fulbourn Market Sat Dec 10th 2:30pm-5pm - There will be a local seasonal market selling lots of local produce and crafts held at the Fulbourn Centre in Home End.
Mid-Week Lunchtime Christmas Fair at Cambourne Business Park on Wed 14th Dec - From 12-2pm you can enjoy free mulled wine while listening to the Salvation Army band. There will be lots of local stalls too along with a pop up cafe.
Horningsea
Visit Santa in his Grotto
 - From Sun 27th Nov and each weekend afterwards up to Sun 18th Dec
Traditional Christmas Lunch available from Monday 5th December and served daily.
Fordham
Sunday 27th November - Father Christmas arrives by monstor truck
Visit Santa in his Grotto - From Sat 3rd Dec and each weekend afterwards up to Sat 24th Dec
Traditional Christmas Lunch available from Mon 7th November and served daily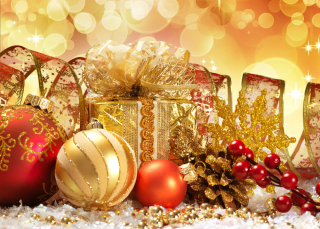 Seasonal Theatre and Panto
---
Christmas Comedy Live: Iain Stirling on Fri 9th Dec- Cambridge Corn Exchange. CABARET SEATING £15 | BALCONY £10 | STUDENTS (balcony only) £5
We are Sound 'Christmas Cocktail' on Sat 10th Dec - Cambridge Corn Exchange. The glittering Christmas Cocktail gig returns to the Corn Exchange for its cocktail-infused, musically-riotous winter extravaganza.
Christmas on Broadway on Wed 21st Dec - Held at the Corn Exchange, Cambridge County Youth Orchestra are celebrating Christmas with a fun family concert
Cranford at Christmas 6th to 10th Dec - Held at adc theatre and starts at 7:45pm with an afternoon showing on Sat.  According to adc website 'This is a heart warming , funny tale of charity and goodwill to all women and men to celebrate the most magical time of the year'.
THE WIZARD OF OZ from 14th to 20th Dec - The big panto of the year will be showing at the adc theatre. Times vary so please look at the website to find out more. An adaptation of the classic story.
Santa Kids Show from 16th to 18th Dec - ADC Theatre are putting on a funny Christmas show. The overview on the website...  Join Santa and his assistant, Ellie The Elf, as they try to get everything ready for Christmas in time. For the first time in Christmas history, Santa has decided to try out his new 'present making machine', but with lots going wrong, will Ellie the Elf get it fixed in time ready for Santa to deliver his presents?. - Times vary so please look on the website for more information.
Christmas Parties
---
Cambridge Quy Mill Hotel - Plenty of lively party nights and Christmas & New Year options.  Best thing to do is take a look at their online brochure on the website for details.  You can always call them on 01223 293383 or email at christmas@cambridgequymill.co.uk.
Revolution Bar Cambridge - Labelled by themselves as 'The Best Party Venue in Cambridge', there is a good selection of party options available. Check their website for more information. You can call them on 01223 364895.

Christmas Party Nights at the Cambridge Belfry - start from £25 (Wed & Thu) night and go up to £36.95.  Call 01954 714 691 for more information.
Hilton Cambridge City Centre Hotel - Christmas part nights cost around £62pp and include the usual festivities (drink on arrival, 3 course meal and disco).  Food could be rather good as restaurant is locally renowned for its food.
IWM Duxford - The war museum will be hosting some themed Christmas parties with prices starting from around £48. They will include live music.
Also consider looking at these places... The Snug Bar, Hotel Felix, Restaurant Six
New Year's Eve Parties
---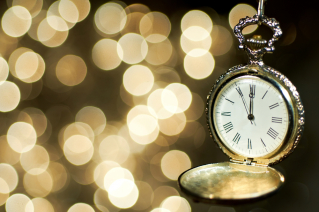 More coming very soon...  If you know of any, please let us know by adding them to our Events Page.
---
We try to bring you a good variation of local events.  To find out more, why not also take a look at:
The East Life - A good source of things going on in the East Anglia