Things to do in Brighton and Hove - Week 1 April 2013
3rd April 2013
... Comments
---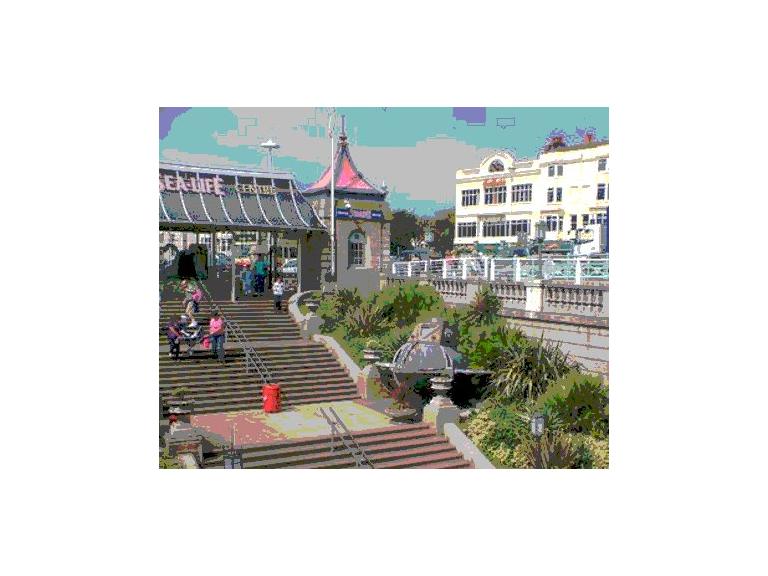 What's on over the weekend and into next week? As usual Brighton and Hove has outdone itself with a huge choice of entertainment opportunities taking us through to April 11th. Not long 'til the Festival... in the meantime, enjoy all this!  
Friday 5th April 
Lunchtime Classical Concerts - Get your hearing gear round beautiful mucis made by talented local musicians in a lovely setting. 12.30 - 1.15pm, £3 on the door at the splendid Brighton Unitarian Church on New Road, BN1 1UF.
Chilled to the Bone: Ice Age Sussex - Ten thousand years ago, when the ice retreated, Sussex was a very different place. Find out all about our fascinating past at Ice Age Sussex and discover how ice has driven our evolution, why we survived while the Neanderthals perished and what the disappearance of ice from the poles could mean for our survival in the future. The exhibition runs 'til Jan 2014 at the excellent Brighton Museum.  
Blitz Night Supper Club - Proud Cabaret rolls out the red carpet with their famous Supper club at 7pm, with a delicious three course menu for just £34 and a show like nothing you've ever seen before. Simply unmissable and about as 'Brighton' as it gets! Visit the Proud Cabaret Brighton site for more details. 
Saturday 6th April
Splendid Fashion Show - Brighton's funkiest traders have got together to stage a fabulous fashion show, free at the smart seafront Thistle Hotel on the 6th of April from 2pm – You'll find the Thistle Hotel on King's Road, Brighton BN1 2GS
The Rolling Zones - The Ultimate British tribute to the ultimate British superband... it's Keith Richards' 68th birthday and Stones fans are flocking to Concorde 2 to celebrate in style. The Rolling Zones return to Brighton at 7pm, 6th April, £13 per ticket at Concorde 2.  
Sunday 7th April
Palmeira Mansions - Now owned by a language school, 33 palmeira Mansions is a stunning piece of architecture, stufffed with poriginal features. Take a glimpse into Victorian life in a house tour revealing the opulence, taste and luxurious lifestyle of a nouveau riche gentleman from 11am on 7th, £6/£5 each at 33 Palmeira Mansions 
Monday 8th April
Brighton Sand Sculpture Festival – Catch the sand man until 30th Sept 2013 as the all-new Brighton Sand Sculpture Festival takes over at Black Rock. It's set to be an incredible sight... it's amazing what you can do with sand! £6 for adults, £5 concessions, £4 for children, £15 family tickets. Head for Black Rock - the special sand festival website is coming soon.  
Tuesday 9th April
Action for Happiness - If you're into positive thinking Action for Happiness is for you, a popular social movement dedicated to positive social change. Get happy at 7:30pm, free, at the  Latest Music Bar on Manchester Street, Tuesday 9th. 
Wednesday 10th April
Octonauts on Tour - Join Captain Barnacles and crew as they explore the ocean. These intrepid guardians of marine life are bringing their mission on a tour of the UK's Sea Life Centres this year and it's Brighton's turn until 14th April – see the Sealife Centre, Brighton for details.  
Thursday 11th April
Amy Hill's Place of Mind Album Launch - Fans of The Brunswick's popular monthly Brighton Folk night are chuffed to bits with the event's hostess and creator, Amy Hill, who is releasing her debut solo album "Place of Mind", at 8pm, £5/£6 each at The Brunswick, Holland Rd, Hove (the seaside end)
Come back next week for more about what's on in Brighton and Hove...