Scoring for Brighton & Hove's Young Homeless
30th May 2019
... Comments
---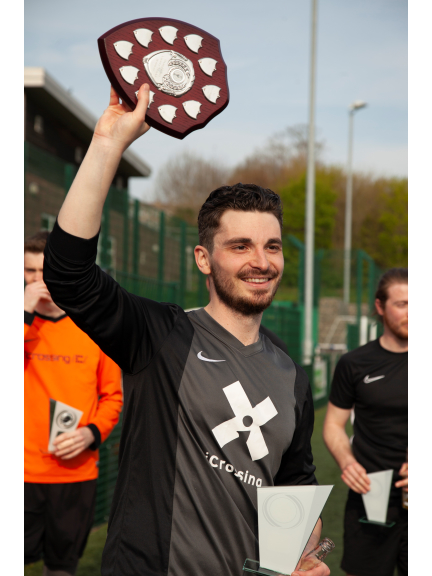 Brighton based Digital Marketing agency ThoughtShift hosted its annual a 5-a-side football tournament to raise funds for local homelessness charity, The Clock Tower Sanctuary
For the second year the ThoughtShift Charity Football Shield was a smashing success. Bringing fantastic Brighton businesses together for a brilliant day of football. RocketMill, Plus Accounting, iCrossing, Trusted Housesitters, ABN Amro and Seed Publicity all brought their A game.  

Speaking on behalf of The Clocktower Sanctuary, Development Manager Katya Borowski said "We are thrilled to once again have the support of ThoughShift. Worryingly, the age of our clients is getting younger – last year 21% of our new clients were 17-and 18-year olds, that's an 11% increase on the year before. Our help, and your support is needed now more than ever. Events like this are a great way of getting likeminded businesses together to raise awareness and support for such an important cause."
The tournament was hotly contested with Trusted Housesitters and iCrossing reaching a nail-biting final that went to penalties which saw iCrossing snatch the win for themselves. Doug Bennett from Trusted Housesitters was awarded Player of the Tournament, a unanimous decision from the tournament's referees.
The tournament raised a total of £1,398 which will go towards providing vital services to The Clock Towers young clients.
Tournament organiser Heather Mbarek, ThoughtShift's Talent & Culture Director said "We want to thank everyone who took part and helped make the event such a success. Bringing likeminded business together to help support and raise money for the Brighton & Hove community is a fundamental core value of ours and we are excited to confirm registration for next year's tournament is now open and we would love to invite Brighton businesses, groups and organisations to enter a team and help make a difference to the Brighton & Hove community"
For more details or to or sponsor the ThoughtShift Charity Football Tournament, contact Heather Mbarek on  01273 006 099 or e-mail heather@thoughtshift.co.uk
---
Issued for & on behalf of ThoughtShift