Rid Your Home of Woodworm with these Simple Solutions
5th November 2018
... Comments
---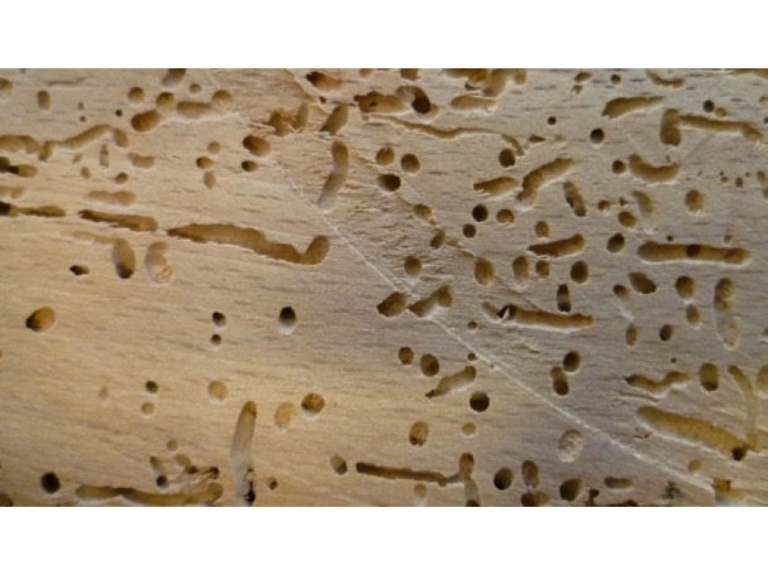 What is Woodworm?
Contrary to what some people may think, woodworm is not a single type of species of worm. In reality, the term refers to a number of different types of wood-burrowing beetles that are collectively known as 'woodworm'.
How to Rid your Home of Woodworm
After a brief consultation and inspection by our experienced crew, an assessment will be made as to the extent and range of your woodworm problem. Based on the results of this evaluation, a diagnosis will be given and a remedy will be prescribed.
Our highly experienced team of professionals is qualified to treat woodworm problems in all ages, sizes and types of properties. The treatments are designed to eliminate at least one lifecycle stage of the beetles, which is generally the young larvae buried deep within the woodwork, as doing so will prevent future spawning and further devastation.
There are a few different options when it comes to ways of exterminating these troublesome insects, two of which are mentioned below:
Water based treatment
The goal of this type of treatment is to aid the long-term protection of wood by soaking a solution into the timber and leaving it to remain in the wood, cracks and bore holes. Doing so will ultimately prevent future infestations from establishing themselves. Water based treatments also help to treat any fungal decay that may be occurring in your homes woodwork.
Fogging treatment
This particular style of treatment is generally used to treat flooring and floorboards. A big benefit to this kind of handling is that, in most cases, carpets and furniture do not need to be removed from the area while treatment is underway. In fact, this specific form of treatment generally allows use of the room a few hours after treatment is applied.
Regardless of which option you think will work best for you, it's always recommended to call in the help of the professionals to avail of their expert opinion and services. So, what are you waiting for? Call us today on 01273 258111.