OTHERPLACE BRIGHTON TO POSTPONE OPENING OF FRINGE VENUE THE WARREN FOLLOWING GOVERNMENT ADVICE ON CONTAINMENT OF COVID-19.
Otherplace Brighton are sad to announce that, following Tuesday's advice from the government on preventing the spread of Coronavirus, we have taken the decision to postpone opening our Brighton Fringe site The Warren until later in the year.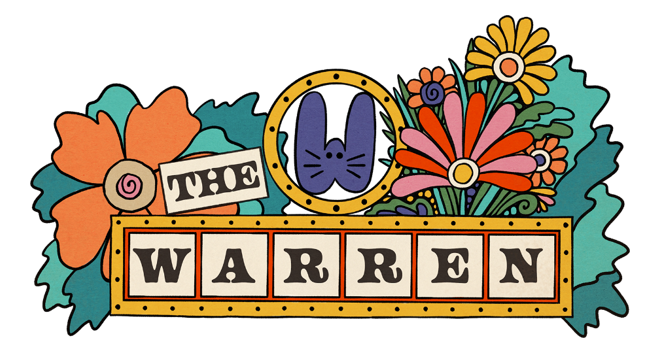 We had been due to open The Warren for the 9th year this May, as part of the annual Brighton Fringe. But we have decided it would be reckless not to postpone, after the government advised the public to avoid busy social spaces including theatres.
We are currently in talks with the council about finding a rescheduled date to open later in the year and will keep everyone updated on developments. The global situation is unfolding daily and we will continue to be guided by official advice.
Otherplace staff have been advised of the situation and all those employed in our Jew Street office are now working from home. We are also in talks with artists that were due to perform at the site in May and hope to reschedule all shows where possible.
Anyone who has booked tickets to see a show at The Warren this May will be able to transfer their ticket for the rescheduled date as soon as it is announced or they can claim a full refund from the ticket retailer (Brighton Fringe or Otherplace Brighton).
But we are encouraging those who would like to support Brighton's live arts community – and can afford it - to consider donating their ticket in place of a refund. Otherplace Brighton is a not-for-profit company and receives no funding from the Arts Council or any other body. Like many other arts organisations left reeling by the Covid-19 epidemic, we face significant challenges in the months to come.
Ticket, or other, donations will help us to bring back our much-loved venue, which brings hundreds of talented artists to local audiences each year, as well as employing numerous arts professionals, from technical staff to box office assistants. Anyone who donates will receive a membership card for The Warren (RRP £32), by way of thanks.
Or if you would like to support us but haven't bought tickets, please consider buying a Warren Card from our website. The card entitles you to free tickets, free drinks and lots of other discounts.
We are grateful for your support in these unprecedented times and hope to be back hosting great shows and good times very soon.
---
Issued for & on behalf of Otherplace Brighton