November - Autumn Festivals in Brighton and Hove
1st November 2017
... Comments
---
Looking for things to do in November in Brighton and Hove? See our list of upcoming Festivals and Outdoor Events this month...
For Bonfire related events, see this article... 
26th October to 11th

Novem

ber

2018
 - 
BREMF

 Our theme for 2018 will explore Britain's long and often tempestuous relationship with the rest of the Continent from medieval times onwards. 

More information:  https://www.thebestof.co.uk/local/brighton-and-hove/events/feature/brighton-early-music-festival-1515164505-8184/  
---
5th November - Veteran Car Run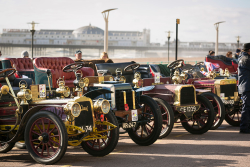 The event is not a  race, the cars are limited to an average speed of 20mph and the only reward for a successful run is a Finisher's Medal (awarded to all who reach Brighton before 4.30pm).
 More Info:          https://goo.gl/ZwP9PG
---
10th-26th November - 

CINECITY

Brighton Film Festival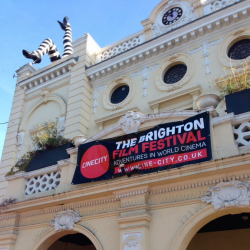 CINECITY celebrates the 15th edition of the festival this November with the very best in world cinema and a packed programme of premieres and previews, treasures from the archive, live soundtracks plus free education screenings and special events.
---
19th of November -
10k Road Race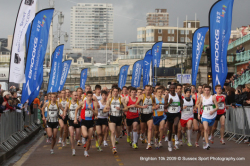 The Brooks 10km run is a fast, flat accurately measured course along the seafront, with start and finish on Madeira Drive. The race is the Sussex AAA 10K Men's and Women's Road Race Championship. The race now takes place entirely on the road, making it much easier to get that personal best!
More Info:  https://goo.gl/5c9AL3
---
25th November - Inflatable 5k Santa Run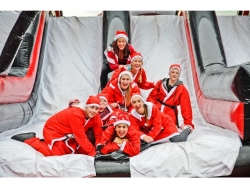 Grab your hats & hold on to your sacks for quite possibly the most mental 5k Santa run you'll ever see!
More Info:  https://www.thebestof.co.uk/local/brighton-and-hove/events/feature/inflatable-5k-santa-run-1507215201-3423/