Morella's Recipes - Easy Tuna Steak Southern Italian Style with Capers and Black Olives
24th May 2017
... Comments
---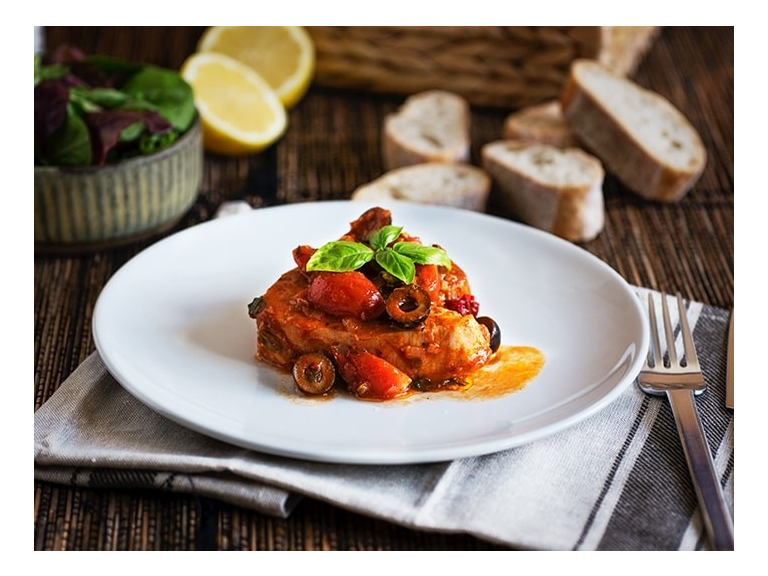 I'm Morella, the voice, cook, photographer and videographer behind Mi Terruño Food, a catering company based in Brighton and Hove.
In these series, I will be posting once a month, sharing the flavours I grew up with in Venezuela and Italy, with delicious, vibrant easy-to-cook recipes. 
This week, we will start with...
Fresh tuna steak cooked in a rich tomato sauce with capers, black olives, fresh basil and a drizzle of red wine, Italian of course, served with crusty artisan bread to wipe up that sauce until the last red spot on the plate is cleaned.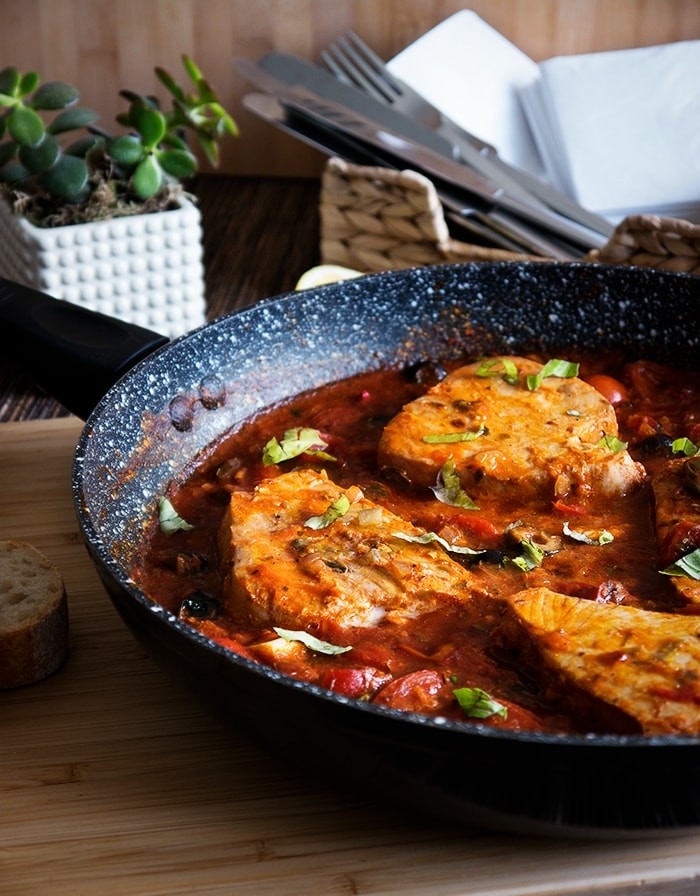 And as with all Italian recipes there's only a hand full of ingredients and is so easy to prepare for such a delicious and quite impressive little dish, perfect for a dinner party or when cooking for a crowd.
And you don't need to use fresh tuna steak, I made it with frozen tuna and it is as good as with fresh tuna steaks.
This is the kind of dish that you always remember from your holidays in Italy sitting in a little trattoria on a warm Summer day at the side of the beach with a glass of wine and the sunset in the background, I'm sure you're picturing it now!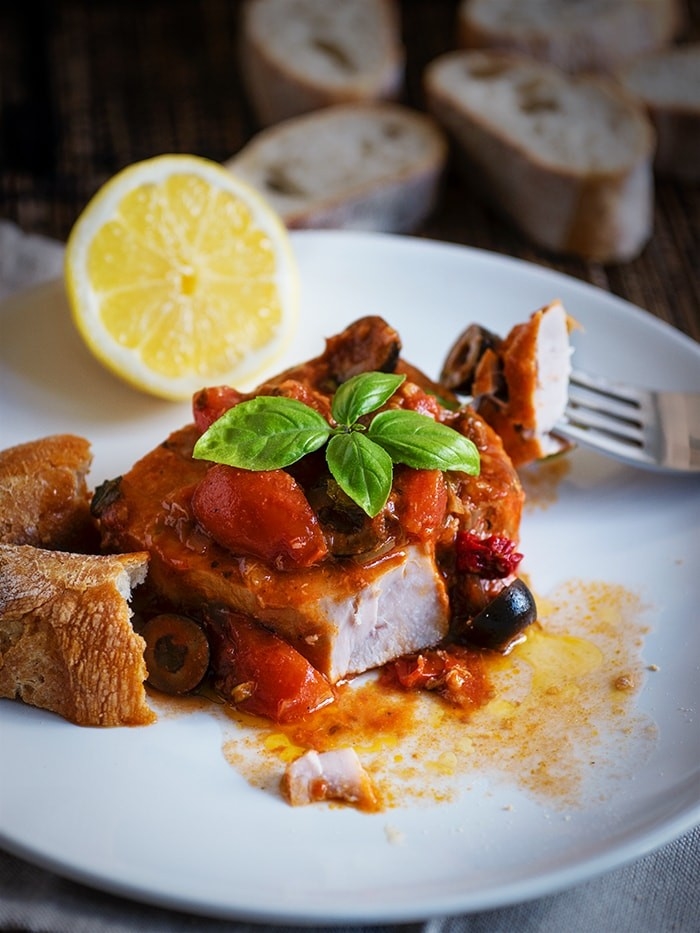 This dish comes from the South of Italy and you'll find it in Sicily going through Calabria and up to Naples, traditionally is made with white fish, but my grandmother having discovered fresh Caribbean tuna when she and my grandfather emigrated to Venezuela thought it was a good idea to make it with tuna, and since then in my house we've always made it with tuna.