Damp Walls: what's the problem?
12th November 2018
... Comments
---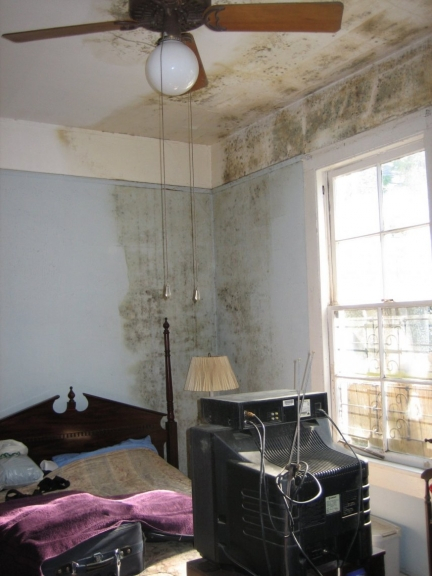 Condensation occurs when air that is laden with moisture builds up inside your property. The cause is often over-efficient draught proofing or inadequate ventilation. In order to find out what's causing a damp patch on a wall you can try the foil test. Simply dry the wall surface with a fan heater then tape some kitchen foil snugly over the affected area. If the surface of the foil is wet after twenty four hours then you have condensation.
Damp patches on walls are usually the result of penetrating damp. This occurs when water from outside gets into the brickwork through cracks and gaps. More often than not, if the patches are clustered around doors and windows then rain is getting in through gaps around the frames. If the damp is beneath the opening, it could be because there is no drip groove below a projecting sill. Any other patches of damp are most likely caused by faults in the brickwork; these include cracked pointing.
Damp patches that appear on wall surfaces close to the floor are usually down to rising damp. This occurs most often in masonry walls due to the absence or failure of a damp proof course. However, poor site drainage and bad sub-floor ventilation can also be contributing factors.
Faults in the structure of the roof, including poor flashing, broken or cracked gutters and drainpipes, and damaged or missing tiles, can result in dampness in the home. Most often the damp patches are found on sections of wall that line up with the external pipe work or around the ceiling. Damp patches may also result from leaks in plumbing work contained within the wall or from inadequately sealed bathrooms.
If you believe you may have a damp issue in your home, contact Prokil Brighton today on 01273 258111 for expert guidance and assistance in its removal.