Brighton Flipside - The Last Bandstand Standing
3rd May 2016
... Comments
---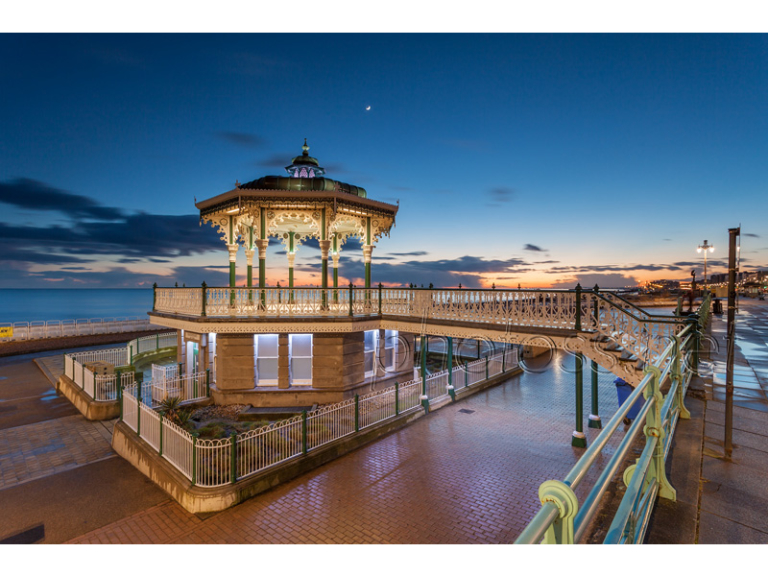 The "birdcage" bandstand was designed by Philip Lockwood, Brighton borough surveyor, and completed in 1884. Today it is considered one of the finest surviving Victorian bandstands in England and is certainly one of the city's finest landmarks. But its construction wasn't equally welcome by everyone in 1880s. Objections were raised to the high cost of the project, resulting in no small part from the ironwork contract being entrusted to a renowned Glasgow based foundry. Also, many Brightonians didn't see the point of erecting yet another bandstand, as there were already a number of them across the city, including the seafront.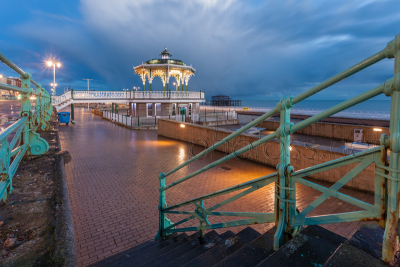 Moreover, the affluent residents of nearby Bedford Square were initially also opposed to the construction, as they felt it would spoil the sea view and attract undesirable lower-class holidaymakers, especially since public toilets were supposed to be included in the structure. Consequently, the design placed the facilities on the ground floor, so they would be accessible only from the lower promenade and not visible from Bedford Square. The classist remarks from 1880s proved somewhat prophetic a century later, when the toilets were closed due to vandalism...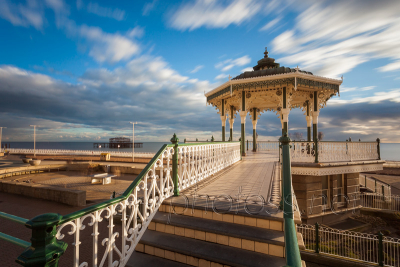 Thanks to Lockwood's tenacity, the project was eventually carried out, luckily for us as it is the last bandstand in the city today. It was used for live performances until mid 1960s. The bandstand was granted a grade II listed status in 1971, but fell into disrepair in the following decades and the bridge connecting to Kings Road was removed for safety reasons. It was restored to its original specification, to the tune of £850000, and reopened in 2009.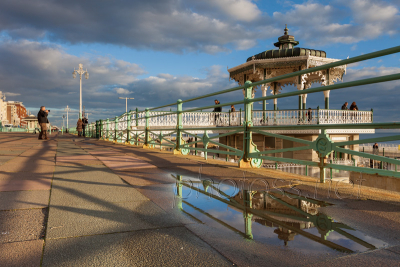 Read more about Brighton Bandstand(s) on:www.regencymagazine.co.uk
Brighton prints: www.photoss.net