Brighton Flipside - Beach Huts
23rd November 2017
... Comments
---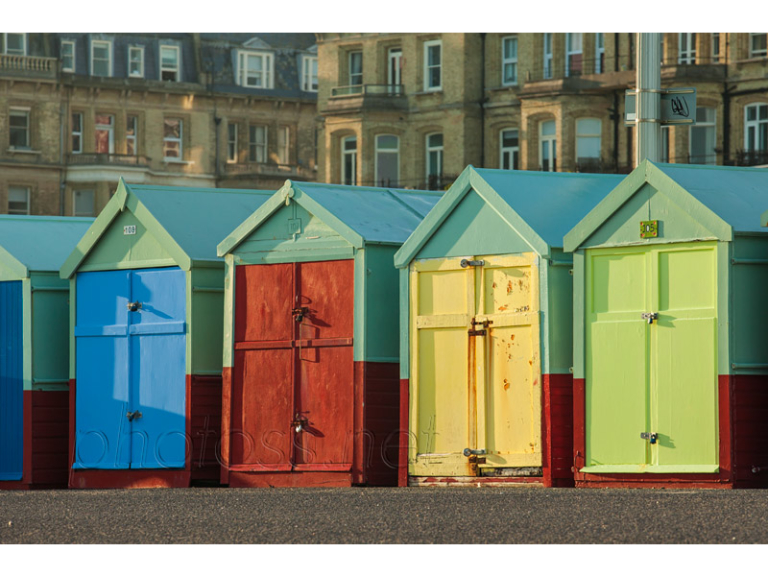 When in the mid 18th century one Dr Richard Russell of Lewes popularised sea bathing as a cure for all kinds of ailments, he set Brighthelmstone on the path of rapid transformation from a humble fishing village into one of the country's major seaside resorts.
---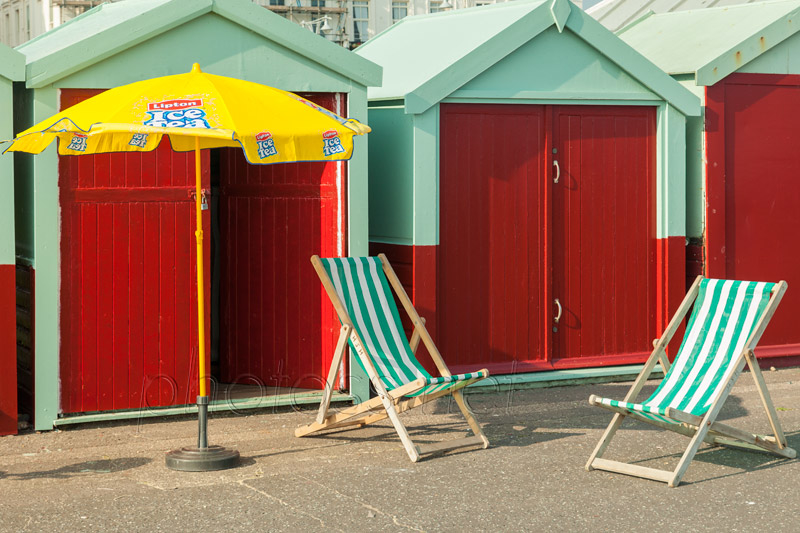 ---
As the first patients, and later the first holiday makers, would often bathe unclothed, "bathingmachines" were devised around the same time in order to guard privacy and modesty. These were carriages pulled by horses from the top of the beach to the sea shore, where the bather could step straight into the water. Bathers were sometimes assisted by a dipper, ie a burly person of the same sex.
---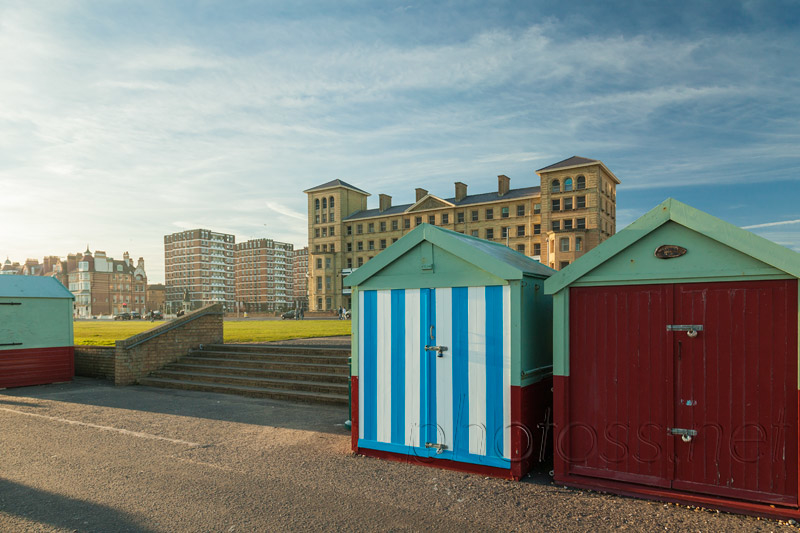 ---
Despite the introduction of swimsuits in the 19th century and the nationwide ban on swimming in the nude in 1860, segregation of sexes among beach goers was required by law in the Victorian era. Towards the end of the century this law was notoriously broken, and in 1901 mixed gender bathing was officially permitted. Consequently the use of bathing machines rapidly declined, some of them lost their wheels and became stationary changing rooms, and the first purpose-built beach huts started to appear.
---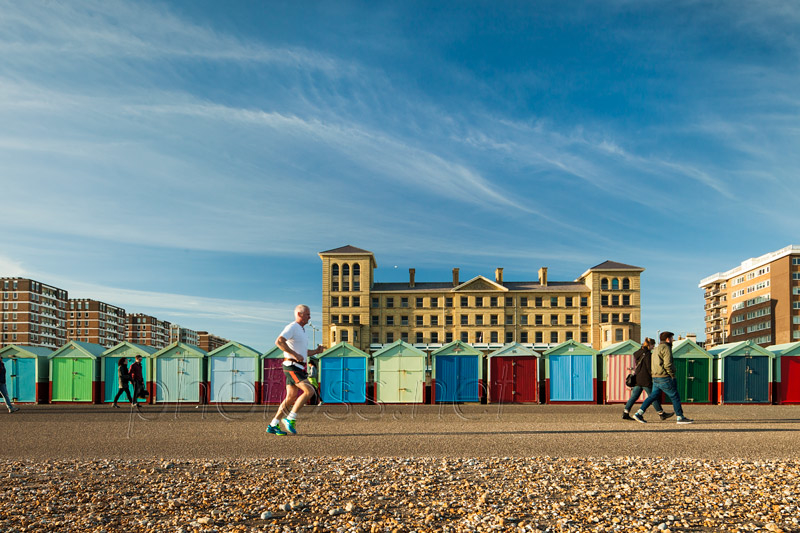 ---
The last specimens of bathing machines disappeared from the seaside with the end of WWII, and modern beach huts reached the height of their popularity shortly thereafter.
---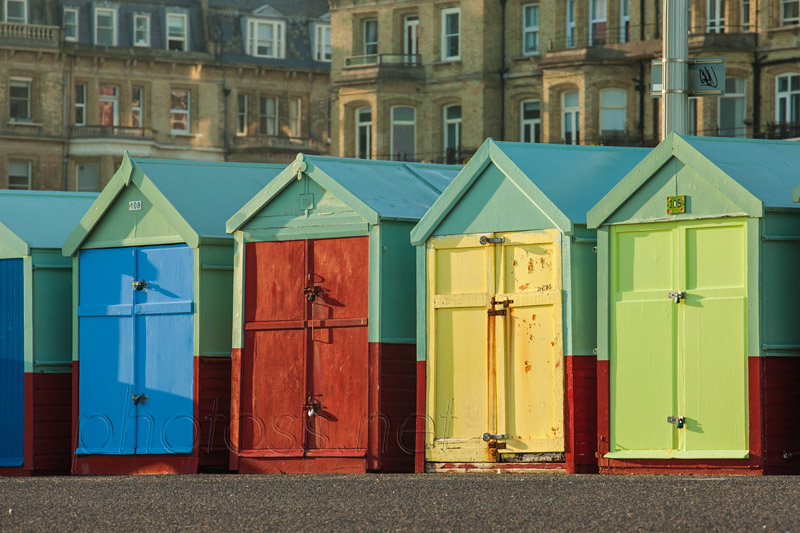 ---
But beach huts have been enjoying a renaissance of sorts in the recent years. Today the price of a hut in Hove can exceed £10000. Since they are one of the city's iconic landmarks, strict regulations are in place to ensure consistent look and upkeep of the huts. They can only be sold to a Brighton&Hove resident.
Read more about the history of beach huts
Brighton prints: www.photoss.net