1BTN International Women's Day Takeover 2020
The acclaimed independent radio station 1BTN announces this year's all-day female takeover for International Women's Day 2020 (IWD20) on Sunday 8 March.
Based in Brighton & Hove and broadcasting worldwide via www.1btn.fm, 1BTN has grown to become one of the UK's most respected independent radio stations since its launch in 2015 with nearly 200 presenters spanning more than 100 shows.
Running from 9am to midnight on Sunday 8 March, the 1BTN International Women's Day Takeover has become a key fixture in the station's calendar since its debut in 2018.
This year's takeover will feature an impressive line-up of the station's female presenters, playing femme-focused music spanning the genres, to enlighten your ears and feed your soul! 
There will be live entertainment and special guests joining the presenters in the 1BTN studio as they fundraise for The Girls Network.
The IWD20 campaign theme #EachForEqual will be at the heart of the day, promoting the notion of Collective Individualism. As we are all parts of a whole; our individual actions, conversations, behaviours and mindsets can have an impact on our larger society.

On this truly unique Sunday, the 1BTN airwaves will be filled with a wide range of genres as the station celebrates womens achievements in music, highlighting the songwriters, producers, writers, performers, remixers, artists and musicians who have enhanced their lives. Expect Afrotech, alt-80s, disco, dub, electronica, funk, grime, hip hop, house, indie, jazz, Latin, new wave, psych, punk, pop, R'n'B, reggae, riot grrrl, rock, ska, soul, and techno.

Presenting live from the 1BTN studio for IWD20 will be Anya Lux, Clara Suess, Katty Manville-Muench, Sista Selecta, Club Click's Catherine Sones, Club Barbra's Kerry Jean Lister and Suze Rosser, Wildblood and Queenie, Made Up Radio's Katie Blackwell, Chantal
Irtelli, Jayney BlamBlam, Lisa Lohan, Love Is The Message's Hannah Sherlock, Kathy Ellis, Jayne Winstanley, Sophie Joyful Paul, DJ Priya, Lindsey Tatler aka Black Feather, and Colleen O'Brien. Plus special guests throughout the day for live music and chat.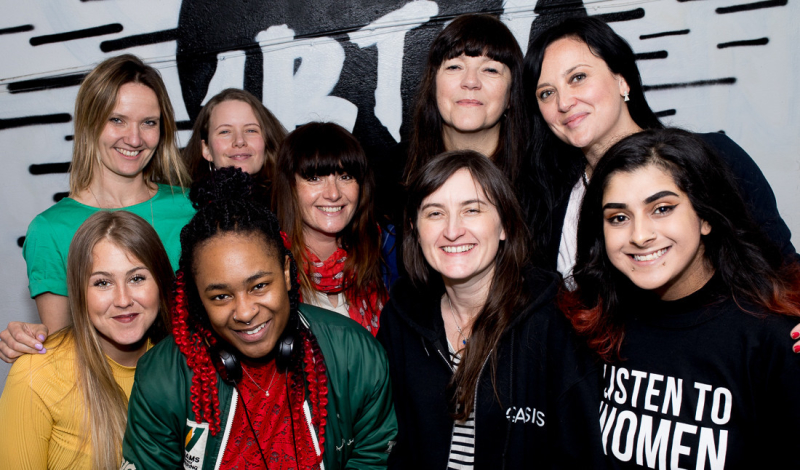 Suze Rosser from 1BTN said: "So excited to be in our third year of hosting a full day and night of female talent on 1BTN. Every year, more and more amazing, strong woman join the line-up and every year is always jam-packed full of great music from all genres, interesting
guests and the studio really holds a great energy as it's full of females coming together supporting each other and showing such solidarity."
1BTN International Women's Day Takeover will be fundraising for The Girls Network.
The Girls Network's mission is to inspire and empower girls from the least advantaged communities by connecting them with a mentor and a network of professional female role models. They believe that no girl should have their future limited by their background, gender or parental income. Find out more at www.thegirlsnetwork.org.uk
Donate at www.gofundme.com/1BTNWOMEN
To listen to the 1BTN International Women's Day Takeover, tune in to 1BTN from 9am to midnight on Sunday 8th March 2020 via 101.4FM and DAB+ in the Brighton & Hove area, and worldwide www.1btn.fm.
---
Issued for & on behalf of Suess Media