Wittiest Named Business
7th September 2009
... Comments
---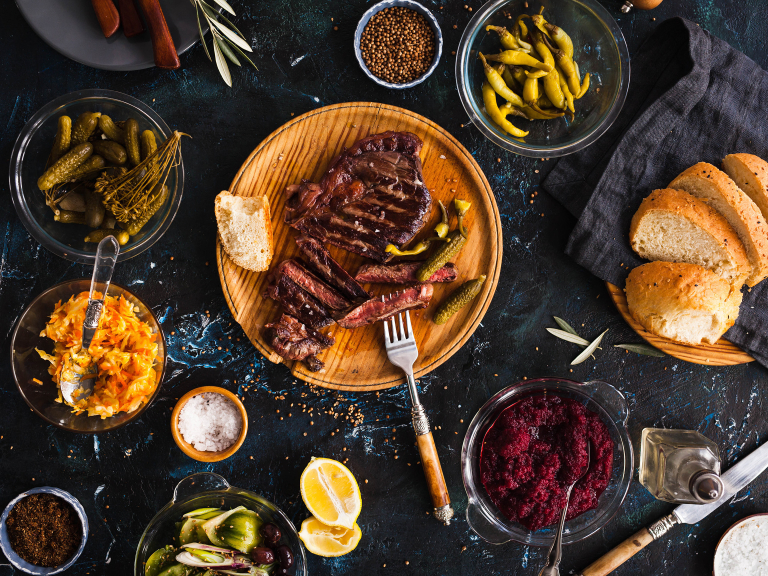 I don't think there are enough comedy business names in Shrewsbury. Fast food restaurants and hairdressers are the usual suspects but we don't seem to have many in our area. Or am I wrong? 118Menu recently did a survey into the best UK takeaway name and none of the top contenders came from Shropshire. There was 'Wok This Way' in Yorkshire, 'Fishcotheque' in London and the ultimate winner came from Norwich - fish 'n' chip shop 'The Codfather'....
Sure, Shrewsbury has top eateries such as The Masala and Sky7 - but I feel we're missing out on some great PR! You're welcome to email me the Wittiest Named Business you've come across, although personally I think 'Fishcotheque' would be hard to beat. With a name like that, they probably don't even need to advertise.
Anyway, here's some more 118Menu inspiration; their top Indian takeaway album. Hopefully it'll raise a giggle on a Monday morning....
Poppadum Preach – Madonna
Korma Chameleon – Culture Club
Dansak Queen – Abba
Korma People – Pulp
Tikka Chance On Me – Abba
When I Phall in Love – Nat King Cole
Korma Police – Radiohead
Things Can Only Get Bhuna – D:Ream
Tears On My Pilau – Kylie Minogue
It's Bhuna Hard Days Night – The Beatles
It's My Chapati and I Cry If I Want To ? Dave Stewart/Barbara Gaskin
I'm a Bhaji Girl – Aqua
Take That and Chapati – Take That
Bhuna Round The World and I Can't Find My Bhaji ? Lisa Stansfield
Dansak on the Ceiling – Lionel Richie
Rice Rice Baby – Vanilla Rice
Love me Tandoor – Elvis Presley
Bye Bye Balti – Bay City Rollers
Livin' Dhal – Cliff Richard
Raita Here, Raita Now – Fatboy Slim