How we promote businesses
Thebestof Shrewsbury is the ultimate guide to recommended independent businesses, as well as events, news and handy local info.
Is that you? Do you run a great business?
If so, do enough people know about you? Or is your business one of Shrewsbury's best kept secrets? Maybe you have competitors who seem to be here, there and everywhere... and they're not even as good as you! How annoying is that?!
For lots of business owners, time is against them when it comes to sorting out their advertising. It goes into the "must do tomorrow" pile. Or they simply don't know what to do when there are so many choices. So they post on Facebook instead... which gets them "likes" but that's not the same as getting enquiries!
The good news is - if you want the phone to ring, we can help.
The businesses we promote enjoy high traffic through thebestof Shrewsbury website, but we also pro actively shout about them via our e-newsletters, blog and social media channels. We are not a 'name and number' directory! Some clients have won business through thebestof just by displaying our 'as recommended on' window sticker or vehicle sticker! Again, it's all about that word - RECOMMENDED.
Here's another biggie - thebestof Shrewsbury website can pull through your online reviews from other places. Google, Facebook, TripAdvisor, TrustPilot, Yell...! So you get a centralized platform for all your reviews! Everything you need to sell your business in one place. Included in the low cost fee.
You'll also enjoy a quality support service from our husband-and-wife team. If you have an ad budget and want professional marketers to spread the word about you, rest assured that we'll bust a gut for you. We will promote your name, your reviews, news, events, whatever.... Anything we can do to show people why you are great at what you do.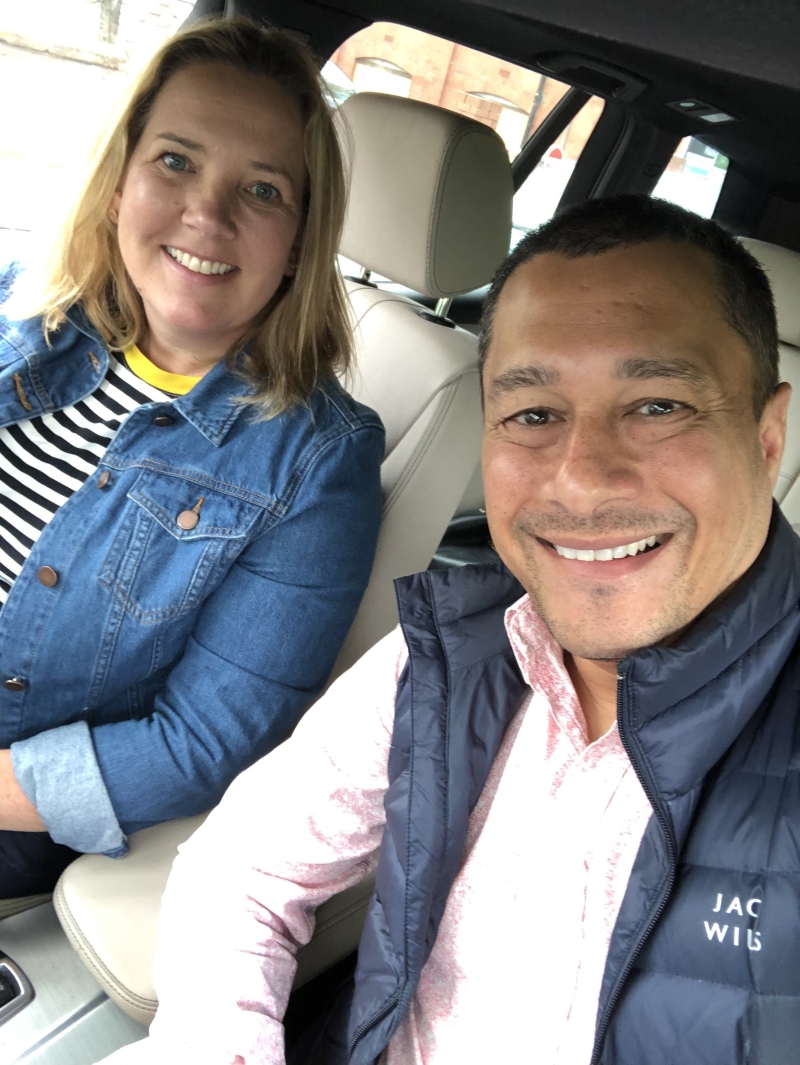 You'd deal direct with the business owners, Andy and Emma, plus we have a team of expert copywriters and designers behind us. So you wouldn't be talking to a sales rep (nothing against sales reps!). We're here for a long-term partnership not a short-term commission. This is also why we sometimes turn businesses away; if we don't think we can help you or you're not right for us, we'd rather say no. Life's too short!
"But how much does advertising with thebestof Shrewsbury cost?" you cry.
The current deal on the table means you'd enjoy a whole year with us for about the same price as a half page ad in one edition of the local monthly glossy. Bargain!
So if you're a Shrewsbury business owner who's got a great business but not enough people know about it, please get in touch!
---
If you're a recommended business that needs an expert hand with local advertising, please call/WhatsApp 07508 311839 or send us an email.
---
Our vision
thebestof Shrewsbury website is a gathering point for the community as well as great businesses. We are a hub for thebestof everything local, where you can access special offers, find phone numbers for clubs and keep up-to-date with what's happening in Shrewsbury. People heading up non profit-making organisations can promote their events on our What's On page free of charge.
Ultimately, our shared passion for Shrewsbury is to see it grow and prosper for the businesses and people within it.
Our experience
Thebestof Shrewsbury launched in March 2006, so we're not a fly-by-night operation. We have offices on Shrewsbury Business Park, which you're welcome to visit. We love helping happy decision-makers grow their business and have lots of experience to share with them. We've worked in the media industry since the mid 1990s, for names such as ITV, Pearl & Dean Cinema Advertising and Primesight Outdoor. Rest assured, we know what we're doing!
We can also offer the following additional marketing services:
Digital Advertising
Marketing Coaching
Social Media Training
Search Engine Optimization
Google Business Listings
Google 360 Tours
Website Design
Graphic Design
Copywriting
Print