Valentine's Day in Shrewsbury
26th January 2011
... Comments
---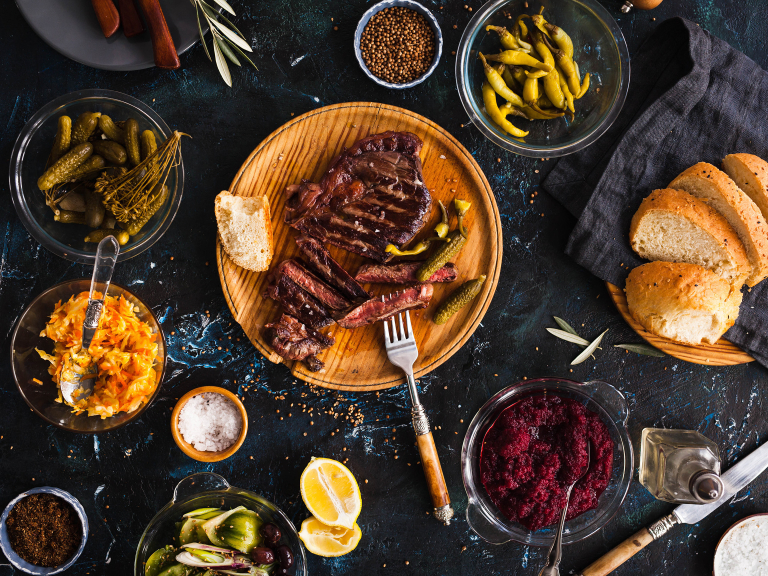 So we're still paying off Christmas but already Valentine's Day is just around the corner.... My wallet is crying, I'm sobbing too, but it's got to be done. A married man only forgets Valentine's Day once, believe me. Emma's already told me what she wants, so at least I don't have to stumble blindly around the perfume shop.
Are you going to be celebrating Valentine's Day in Shrewsbury? thebestof can recommend a host of great restaurants but you should probably book now. Then you can go out, enjoy a nice meal and wonder who is the soppiest couple in the restaurant. There'll be someone who plants an engagement ring in the souffle, I promise.
We have some lovely gift shops in Shrewsbury onboard if you're looking for a cool prezzie. Write Here is also great for Valentine's Day cards, a more special choice compared to your run-of-the-mill card shop chains.
Presents don't come much bigger than the ones on offer from thebestof and our 14 Days of Love campaign. There'll be superb prizes up for grabs and all you have to do to enter is recommend your favourite businesses in Shrewsbury between February 1st and February 14th. If you write one testimonial, you'll get entered into all 14 draws - yes, a different prize every day! Write testimonials for two businesses, and you'll get entered twice every day. Magic. thebestof is lovely like that.
14 Days of Love is all about helping our favourite independent business people in Shrewsbury at the end of the day. But, hey, if you can win a hot air balloon ride at the same time, so much the better! Or how about an annual pass for two to the Tussauds Group (which included Alton Towers). Or an iPad.... I'd love to win an iPad as Emma won't let the business buy one. She's gone all Amish on me.
Again, all you have to do is recommend a Shrewsbury business you have personally used. This could really make for an unforgettable Valentine's Day.