What's on in Lichfield this week........
 Monday 23rd - Tuesday 24th May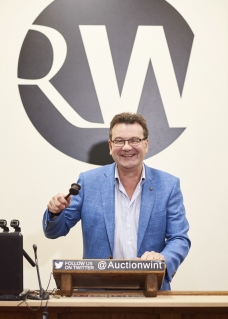 Find a heirloom, pick up a bargain in this weeks Two Day Antiques & Home Sale from Richard Winterton Auctioneers. Take a look at the catalogue something may take your fancy!
Open 7 days a week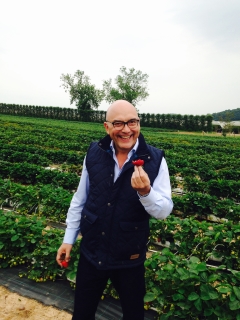 PYO 2022 is now open at the popular Manor Farm Fruits. Book your tickets online and enjoy their delicious strawberries available now. If they are good enough for Greg......while you are there don't miss the Fairy Trail it's a delight for the little ones. Pre-Booking essential.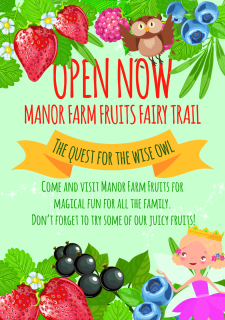 Monday 23rd May - Sunday 5th June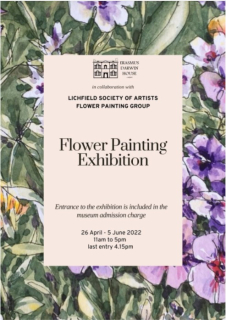 The Erasmus Darwin Museum is hosting a Flower Painting Exhibition in collaboration with Lichfield Society of Artists. Why not visit the museum and take a look at some of these incredible paintings by local artists?
Monday 23rd May - 12th June

To celebrate the Queen's Platinum Jubilee a new Augmented Reality story experience for all the family is coming to Lichfield. 
Tuesday 24th - Saturday 28th May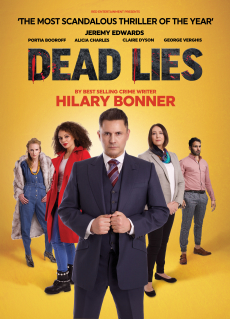 Make sure you get your tickets for this political thriller featuring Jeremy Edwards from Holby City. This week at the Lichfield Garrick Book your tickets today! 
Tuesday 24th May - 30th June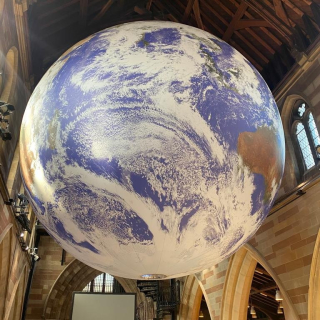 Make sure you pop into The Hub at St Mary's to view this amazing installation! Open Tuesday - Saturday 9.30am - 3.30pm

Tuesday 24th May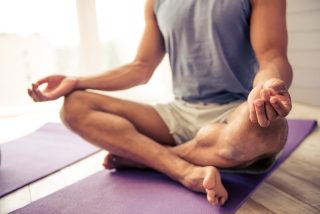 If you wish to build your strength and stamina try this online Yoga class from The Wellbeing & Wellness Coach.
Wednesday 25th May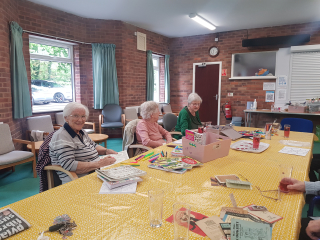 Do you know an elderly relative or friend who would like some company? This could be just the thing from Home Advantage. Held weekly in Shenstone. 
Thursday 26th May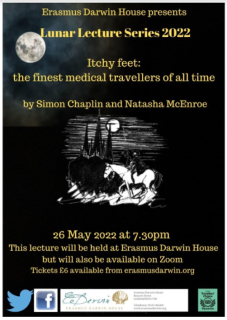 Book this month's Lunar Lecture at the Erasmus Darwin Museum and learn that travel is not a new thing. In person and on Zoom book now.
Friday 27th May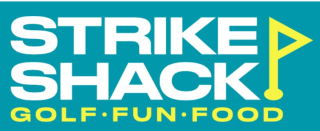 Try this new feature at the Lichfield Golf & Country Club should be a popular addition. Visit the Strike Shack today.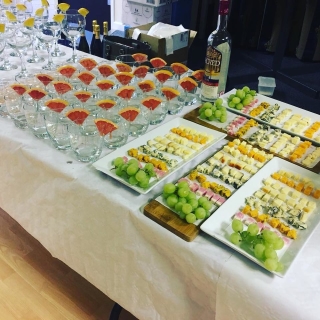 Make sure you don't miss fantastic evening out at The Cheese, Gin & Ale Barn, book your place today. 
Sunday 29th May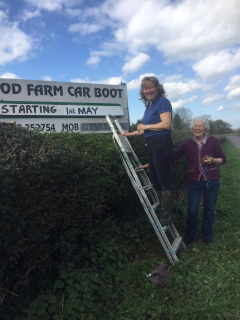 Have a browse, pick up a bargain at this very popular car boot at Wood Farm right here in Lichfield.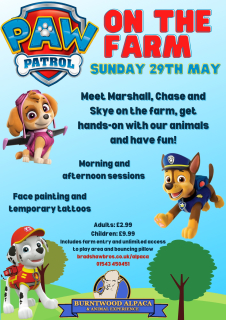 It's time for Paw Patrol down on the farm with Bradshaw's Farm Shop & Cafe in Burntwood. book your place today.

Take the family down to Beacon Park this afternoon for a session of Tennis for Free! 
Coming up next week....
Saturday 4th June
It's back! Don't miss this years Lichfield Bower, tickets available to pre-book why queue?
You have not been left out Burntwood get yourselves down to the Burntwood Wakes! A family FREE event.

If you run a local event and want us to 'shout' about it then follow this link.