Modern Gutter Clearing from Apple Blossom
2nd April 2014
... Comments
---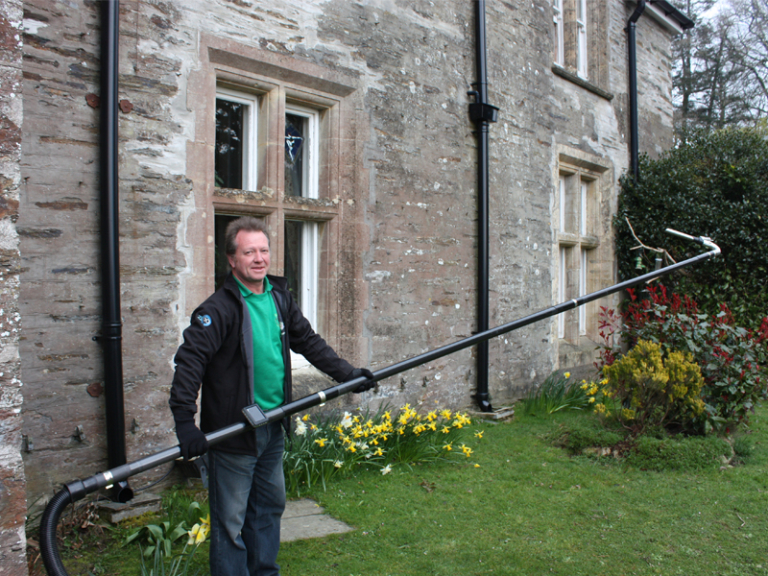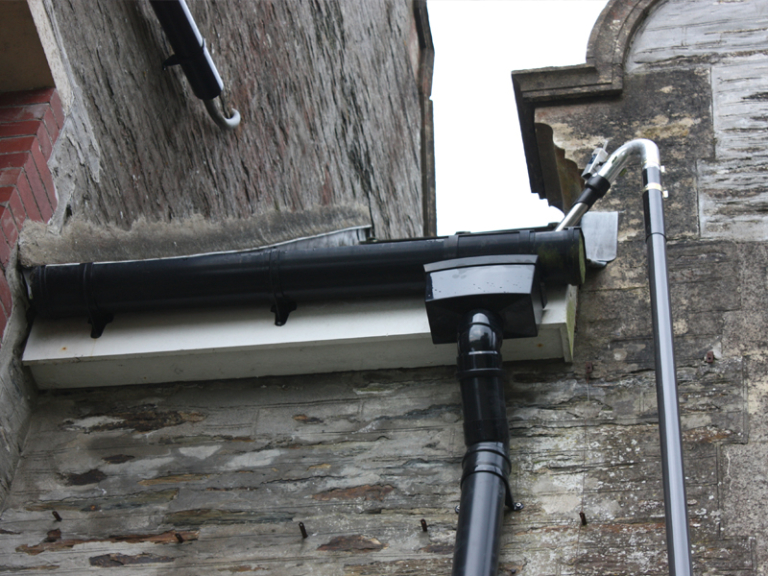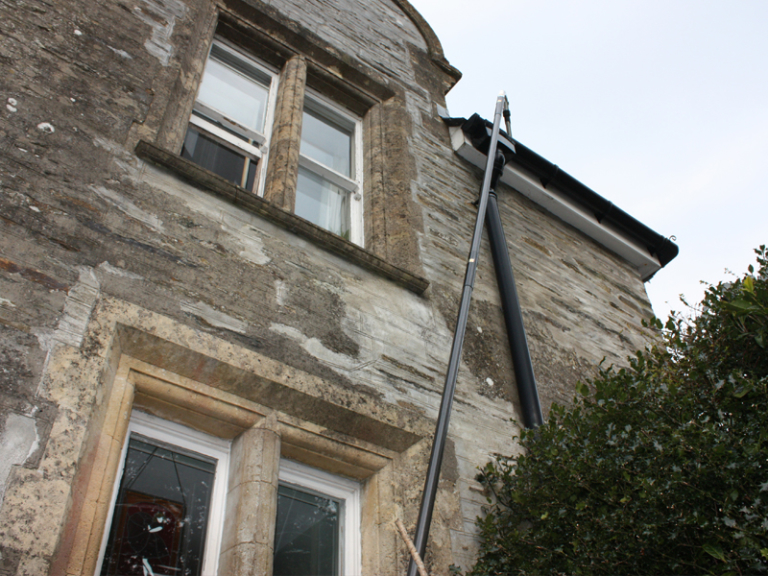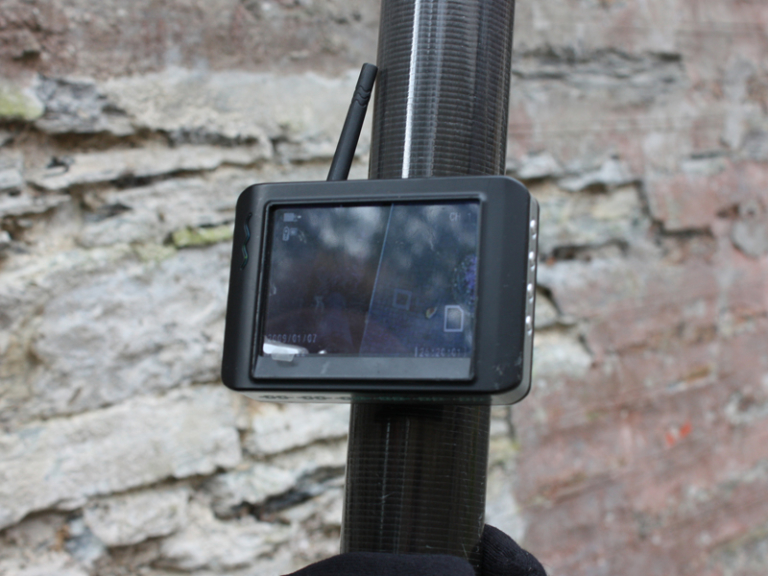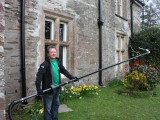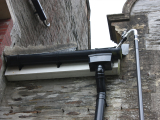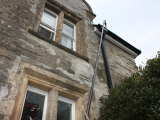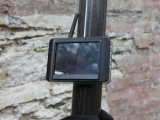 Now that the sun is starting to come out and the temperature is slowly rising have you considered how blocked and messy your gutters might be? Months of rain, high winds and general stormy weather will have sent a lot of rubbish in to your gutters and it's the perfect time to give them a spring clean so that they're prepared for the next round of the traditional Welsh weather!
Apple Blossom Cleaning Services Ltd have a brand new, high-tech system for clearing your gutters which you could be taking advantage of today.
Previously, gutter clearing was a long and tedious process. The cleaners would place a ladder up against the side of the building, having to climb down and move it over every metre or so, as well as having to empty their buckets often. Depending on the size of your premises, the cleaning of gutters could have taken hours!

This new system, however, eliminates all of those issues! The new system allows the cleaning to take place from the ground, with a hook-shaped attachment fitting on the end of long aluminium poles. This allows the person operating the equipment on the floor to simply walk around the building as the content of the gutter is sucked down the tubes and in to a large container. Think of it as a very large hoover designed specifically for your gutters.
They achieve this by having a small camera on the end of the pole which wirelessly sends back a video feed to a small monitor that is attached to the bottom of the pole where the operator holds it. This allows the person on the floor to see directly inside the gutter, as if they were up in it themselves, and ensure that the gutters are completely cleaned as they move along. It's a bit like medical procedures that use a camera to investigate internal organs and only slightly more messy!
Only joking – there is absolutely no mess to your premises! All of the things that are clogging up your gutter are guaranteed to be sucked in to the container leaving your roof, garden and paths absolutely spotless. The contents of the container are disposed of later on so you won't need to find a place where it can all go.

Best of all, the system can work up to several stories high as the poles can be as long or short as required. The system is perfect for both residential and commercial use.

To read more about Apple Blossom Cleaning Services Ltd on thebestof Cardigan and Teifi Valley click here.


Unit 12,
Rushacre Enterprise Park,
Redstone Road,
Narberth,
Pembrokeshire.
SA67 7ET