Local Attraction - Castell Henllys Iron Age Fort
6th August 2009
... Comments
---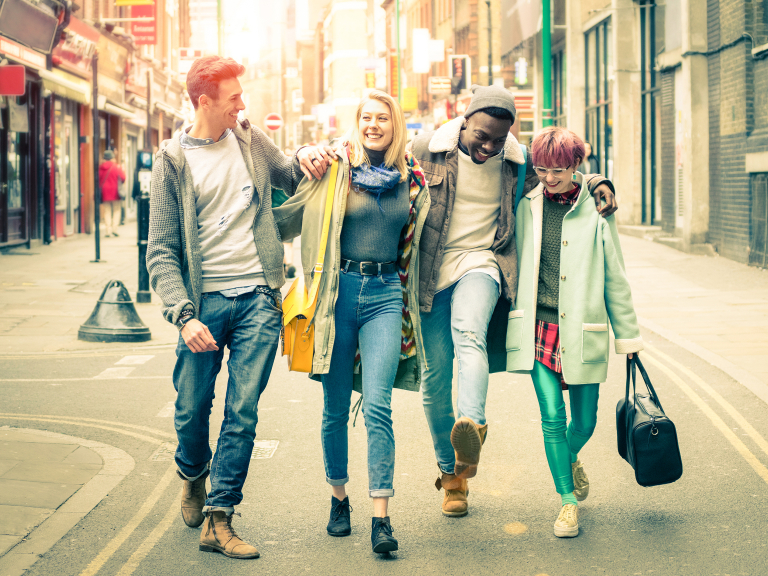 Over the sunny weekend (in itself a rare occurrence in our annual monsoon) we went with friends to Castell Henllys, an Iron Age Fort situated in the North of Pembrokeshire National Park.
It is a fascinating place, great for adults and children alike.
The fort dates back to 600 B.C.   Over the last 20 years much archaeology has been done and traditional Round Houses have been carefully reconstructed on the original post holes.
There is a lot to see and do from watching an episode of Surviving the Iron Age in the Education Centre.  This was filmed at Castell Henllys by the BBC a few years ago.  The series gave a fascinating insight to how people lived over 2000 years ago. 
There are many artefacts displayed which gives an insight to life during the Iron Age. 
You can even watch wildlife in real time on the large widescreen monitors.
Responsible dog owners are welcome with their pooches (on leads), so we took our American Cocker called Aphrodite and enjoyed the meandering walk along Cwn Duad and up to the Iron Age Fort.  The Fort itself is surrounded by magnificent countryside.  This is a wonderful place in which to bring a picnic and idle for a while on the banks of the stream where if you are really lucky you may spot an Otter!
There are guided tours twice day of the Round Houses and Fort.  The guides are extremely enthusiastic and knowledgeable and really bring the Iron Age Fort alive.  There is much to see and do for children:
Meet a time traveller who will take you back in the mists of time to tribal Celtic Britain.  Great fun for children aged between 6 -12 years
There is strange goings on in the woods – come and meet the characters in this Witches, Wolves and Wickerman Celtic Fairytale.  This fun for all the family.

There is so much more to do so take a look at the Events page at Castell Henllys
We meandered on up the path towards the Fort.  Stopped off at the Herb garden which included Wode (a plant used in dyeing wool).  Went on to say hello to the piglets - so cute!  Cross between Wild Boar and Tamworth pigs - nearest breed to what they believed was reared in the Iron Age.  Castell Henllys is also home to a rare breed sheep - the Soay.
We peered into each Round House - definitely a step back in time.  Goodness we are real softies now adays with our ensuite's and central heating!  The work done by the archaelogists and staff at Castell Henllys is quite amazing.  The attention to detail of every aspect of Iron Age life is recorded and shown to the interest and delight of everyone who visits.  If you are visiting North Pembrokeshire this attraction should be at the top of your list.