Geocaching This Easter
2nd March 2016
... Comments
---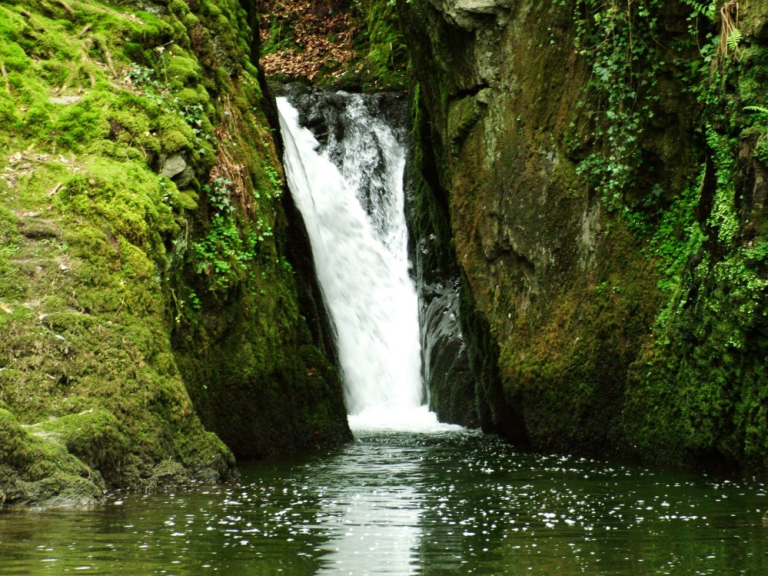 I can't remember how I heard about Geocaching. I'd loved treasure hunts and scavenger hunts as a child (but there were never enough to be had!) and I've always LOVED maps so when the concept of this world-wide hobby finally reached me, it was a lot like being 5 on Christmas Day. 
You've walked past dozens. I can honestly say that with my hand on my heart despite not knowing where you are and where you've been because they're all around us; in the towns. In the hedges. Under rocks. The bases of trees. Up mountains. In pipes. Some of them are the size of your thumb nail. Some of them are the size of a lunchbox. Some come in two parts (find the key first, then find the cache: my favourites) and others can only be investigated at night due to fluorescent markers: only the brave! 
Geocaching is free to absolutely everyone and everyone can enjoy it; the geocaching.com website is an essential part of the experience because that's where all the information and virtual logs of the caches are. Registering is free and there is no need for you to part with any money at any time that you take part; you can go out with the sole intention of hunting or you can check via the smartphone app when you're out and about to see if there are any nearby that you'd like to get track down. Each cache has been hidden by a fellow geocachers who then carefully record the exact GPS position and feed that to the internet. Online maps will show which caches are hidden in any given area and tell you a little about it; they're often in places of interest or on scenic walks but they can be in the public eye too – literally hidden in full view, in which case your job is not to much to locate it as to do so without causing any passers by to notice you doing so; part of the ethos of geocaching expects great discretion as opening them in a public place does one of two things: alerts non-players to investigate (which can encourage defacing or theft) but also tells other cachers where it is – so it's no fun for them. 
In the smaller caches (micros) you'll find a tiny roll of paper for you to amend with your name as proof of finding; larger boxes often include keepsies that can include TravelBugs or GeoCoins that are attempting to travel to specific parts of the world (see the website for more info on these Trackables) or little items that have been left in exchange for something by previous cachers; politeness dictates that you never take a keepsie if you have nothing suitable to leave behind – lots of children love geocaching (it's the perfect – and free – day out) and if a killjoy has taken the statuette/badge/keyring etc and left nothing in return, it's rather bad form. Other unwritten rules are that caches can't be hidden anywhere what would cause the finder to put themselves in danger; nothing next to water, nothing that would require a climb and nothing that would require you to stray onto private property. 
What's stopping you? Get your wellies on and go for a walk: there be treasure in them there hills!
Click here to discover more with thebestof Cardigan and Teifi Valley